Wife of 'El Chapo' Could Face Decade in US Prison After Guilty Plea
WASHINGTON—The wife of Mexican drug lord Joaquin "El Chapo" Guzman, Emma Coronel Aispuro, on Thursday pleaded guilty in a U.S. federal court to helping her husband run the Sinaloa cartel, charges that could lead to more than a decade in prison.
Clad in a green jumpsuit and wearing a white face mask, Coronel appeared before U.S. District Judge Rudolph Contreras in Washington, D.C., and pleaded guilty to three counts of conspiring to distribute illegal drugs, conspiring to launder money, and engaging in financial dealings with the Sinaloa drug cartel.
As part of her plea agreement, she also admitted to conspiring to helping her husband escape in 2015 from Altiplano, a Mexican maximum-security prison.
Without showing any obvious emotion and her face covered by a mask, Coronel said she understood the charges and the repercussions of her guilty plea.
"Everything is clear," she told the judge.
Coronel could face up to life in prison for the drug distribution charge alone. The other two counts against her carry maximum prison terms of 20 years and 10 years, respectively.
However, under U.S. sentencing guidelines, she could be looking at a range of nine years to a little more than 11 years in prison, assuming she accepts responsibility for her actions, according to her plea agreement.
The 31-year-old former beauty queen was arrested in February on allegations that she relayed messages to help Guzman traffic drugs from 2012 to early 2014, and continued delivering messages while visiting him in a Mexican prison following his February 2014 arrest.
Coronel was born in California and holds both U.S. and Mexican citizenship.
Guzman, 64, was convicted in February 2019 in a high-profile Brooklyn trial of masterminding a multibillion-dollar drug enterprise for the Sinaloa cartel.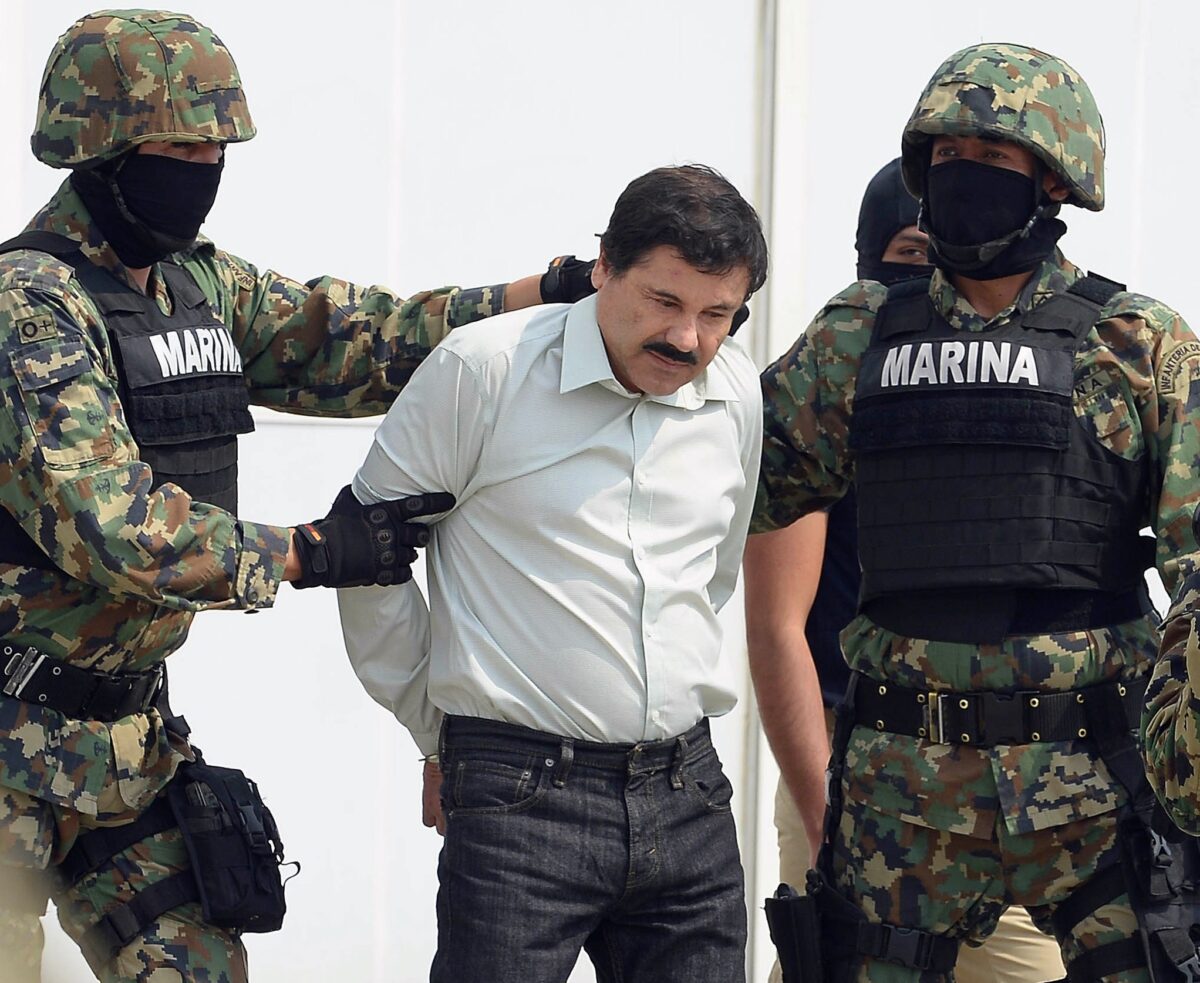 He was sentenced to life in prison plus 30 years, and locked up in the federal Supermax prison in Florence, Colorado.
As part of her plea agreement, Coronel acknowledged that she acted as an intermediary with the cartel while Guzman was inside Mexico's Altiplano prison, delivering messages back and forth.
In this role, he told her he wanted to escape through an underground tunnel, and asked her to help arrange these plans with his sons and other cartel members.
She later met with someone known as "Cleto," who delivered to her more than $1 million in cash, some of which she used to pay off prison officials.
Coronel also met with a second person named Lazaro, and she paid him to buy land close to the prison to where a tunnel could be built.
She kept her husband abreast of all developments as the tunnel was built, and gave her husband a GPS-enabled watch, which he then used to help guide the people building the tunnel from his cell.
As a condition of her plea on Thursday, Coronel's assets will be subject to forfeiture, and she will be required to submit to any law enforcement interview "regarding all assets within her possession," the agreement says, adding she must "fully cooperate in providing any and all financial information and documentation."
The judge set a tentative sentencing date of Sept. 15.
National Gallery of Australia Returns Stolen Art to India
The National Gallery of Australia (NGA) will repatriate 14 works of art from its Asian art collection back to the Indian government.
The thirteen works were purchased from New York-based antiquity dealer Subhash Kapoor, who is currently in prison awaiting trial for running an international smuggling racket. One was acquired from art dealer William Wolff.
The repatriated art includes six sculptures, six photographs, a brass processional standard, and a painted scroll.
The decision comes after years of research, due diligence, and a change in approach to the legal principles and ethical considerations behind its collections.
"This is the right thing to do, it's culturally responsible, and the result of collaboration between Australia and India," NGA Director Nick Mitzevich said in a statement (pdf). "We are grateful to the Indian Government for their support and are pleased we can now return these culturally significant objects."
Mitzevich told the AAP that the physical handover would be negotiated over the next few months while considering COVID and the ability to travel.
The gallery introduced a provenance assessment that involves taking steps to remove and return items considered likely stolen, illegally excavated, illegally exported from a foreign country, or unethically acquired. Two independent reviews by former High Court Justice Susan Crennan AC QC helped the process.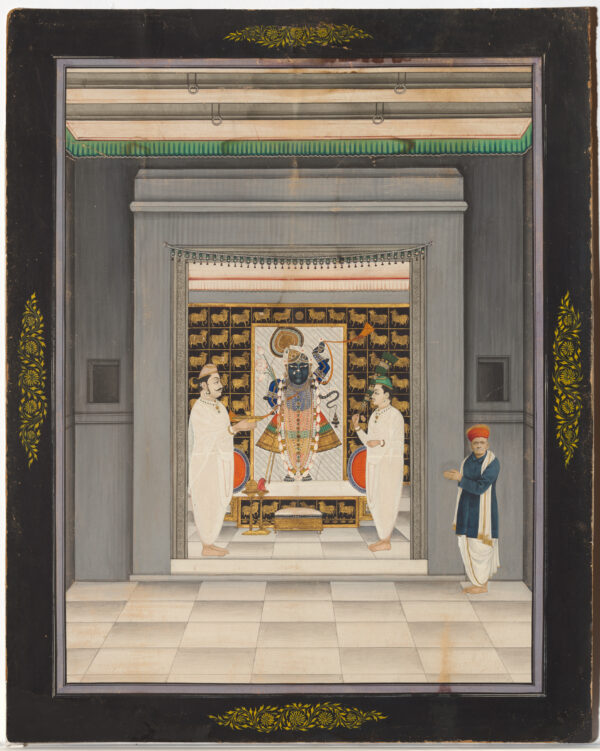 Three additional sculptures have been removed from its collection as the gallery determines their place of origin before they are also repatriated.
Mitzevich said their action demonstrated the gallery's commitment to being a leading figure in the ethical management of art collections.
"With these developments, provenance decision-making at the National Gallery will be determined by an evidence-based approach evaluated on the balance of probabilities, anchored in robust legal and ethical decision-making principles and considerations," he said.
The Indian High Commissioner to Australia Manpreet Vohra welcomed the decision and said the Indian government was extremely grateful for Australia's "extraordinary act of goodwill and gesture of friendship."
"These are outstanding pieces: their return will be extremely well received by the Government and people of India," Vohra said.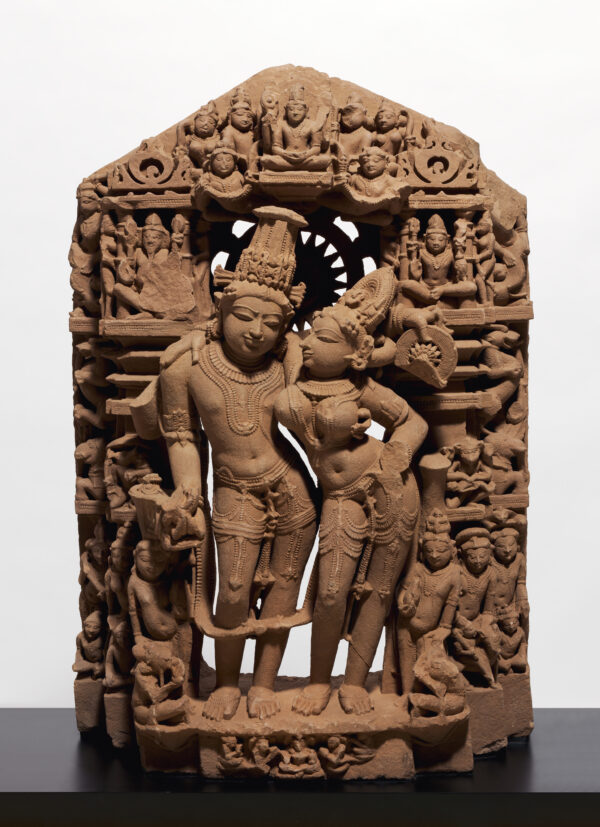 This is the fourth repatriation by the gallery to the Indian government. Following this move, it will no longer hold any works bought from Subhash Kapoor.
The NGA is still in the process of recovering some of its financial losses due to buying Kapoor's smuggled works of art.
In 2014, it filed documents to the Supreme Court of New York on the purchase of a stolen bronze sculpture 'Shiva as Lord of the Dance (Nataraja)' and was later awarded $11 million in compensation.
Renewables Push Could Blackout Australia Without Total Grid Reform
A total reform to Australia's grid is urgently needed, or else the transition to renewables could spell disaster for energy security, says the government's Energy Security Board.
The board told state and federal leaders at the National Cabinet on Wednesday that Australia's accelerated conversion from coal to wind and solar had to be accompanied by a total overhaul to the nation's energy grid.
"This isn't just a tweak around the edges," said Energy Security Board Chair Kerry Schott. "It's about a whole redesign of the national electricity market."
This comes as both Victoria and New South Wales released their own plans to reach net-zero earlier this year, with premiers for both states having to face the Energy Security Board as it addressed Australia's difficult challenge in safely transitioning to solar and wind power.
"It's something we have to do to confidently embrace Australia's energy future while reducing the risk of price shocks and blackouts."
This year alone, Australia experienced the brunt of blackouts and price spikes on numerous separate occasions.
In May, a fire at the Callide coal-fired power station and a lack of backup generation saw lights go out for 400,000 Queenslanders.
Also, in May, Australasia's largest aluminium smelter was forced to power down five times in two weeks after the smelter couldn't afford to pay for electricity after planned, and unplanned coal plant outages sent energy prices soaring—on one occasion exploding by 18,000 percent.
Following the outages, which were exacerbated by cold weather, Australians were left wide-eyed in June after their electricity bills showed average energy costs had almost tripled compared to the same month last year.
But signs of instability were starting to show even earlier with the shutdown of Victoria's Hazelwood coal plant in 2017, and the exit of 1,600 megawatts which had supplied power to meet 25 percent of Victoria's electricity needs, and around 8 percent of the entire National Electricity Market.
The resulting disruption was felt across Australia's east coast, with average energy prices shooting up by 85 percent for Victoria, 63 percent for New South Wales, 53 percent for Queensland, and a further 32 percent for South Australia.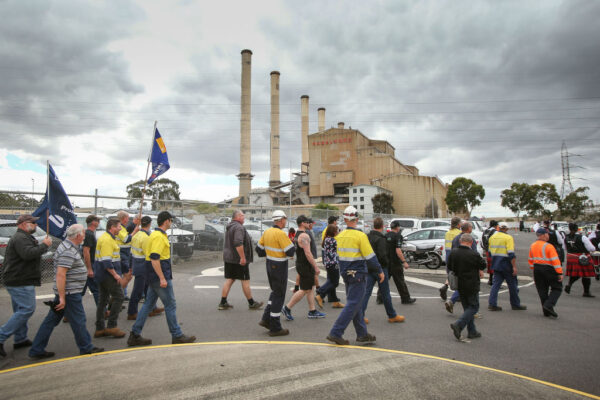 Schott recommended Australia's path to emissions-free energy be bolstered by a series of significant reforms, one of which was to reinforce Australia's fleet of reliable energy generation and storage.
"We have had a very mild summer, and everyone has got very complacent, but we only need one hot summer in three jurisdictions together, or a major unexpected outage at a big coal plant, and we've got a real resource adequacy issue right on top of us," she said.
A second recommendation was to fast track large-scale renewable energy hubs to support vast renewable power generation at an even lower price point—a direction which has gradually made progress with a recent proposal for the world's largest, $95 billion renewable energy hub in Western Australia.
A third but equally critical suggestion was to address underlying technical constraints imbued in the nation's energy infrastructure, namely, maintaining grid inertia and stabilising grid frequency.
Spanish Judge Seeks Tax Fraud Trial for Pop Singer Shakira
Colombian singer Shakira visits Tannourine Cedars Reserve, in Tannourine, Lebanon on July 13, 2018. (Jamal Saidi/File/Reuters)
MADRID—A Spanish judge has seen "sufficient evidence" for Colombian singer Shakira to face trial for tax fraud, a court document released on Thursday said.
Judge Marco Jesus Juberias has wrapped up a pre-trial investigation of allegations by prosecutors that the singer failed to pay up to 14.5 million euros ($17.2 million) in tax on income earned between 2012 and 2014. It is a preliminary step before a trial is set.
"The documents (…) annexed to the lawsuit are sufficient evidence of wrongdoing to continue with the proceedings," the judge said in the court document.
While prosecutors say Shakira was living in the region of Catalonia during those years, her representatives argue she did not live in Spain until 2015 and has met all of her tax obligations.
Shakira's representatives in Spain said in an emailed statement on Thursday that the court document was an "expected step in the process" and that the singer's legal team "remains confident and fully cooperative with the judiciary and will not comment further."
The 44-year-old singer and the FC Barcelona defender Gerard Pique have been together since 2011 and they have two children.
By Emma Pinedo