Utah Rep Chris Stewart to resign from House, shrinking GOP majority
Rep. Chris Stewart, R-Utah, said Wednesday he will resign from Congress once an orderly transition can be secured. 
Stewart, a six-term lawmaker, announced his intent to leave the House of Representatives on Wednesday due to his wife's illness. His resignation would leave open a Republican seat on the House Appropriations and Intelligence committees — and reduce an already narrow GOP majority to just four seats.
"It has been one of the great honors of my life to serve the good people of Utah in Congress. My wife and I have made so many dear friends and memories throughout our journey. I can say with pride that I have been an effective leader for my beloved home state, and I'm honored to have played an important role in guiding our nation through some troubled times," Stewart said. "But my wife's health concerns have made it necessary that I retire from Congress after an orderly transition can be secured." 
Utah law states that the governor must call for a special election in the event of a House vacancy. Once Stewart makes his resignation official, Republican Gov. Spencer Cox will have seven days to set the time for a primary and special election. The law requires those dates to be the same as municipal primary and general elections scheduled for this year, unless the state legislature appropriates funds to hold a separate election.
ST. GEORGE, UTAH, FACING LAWSUIT AFTER DENYING PERMIT FOR DRAG SHOW AT PUBLIC PARK: 'VIOLATIONS OF FREE SPEECH'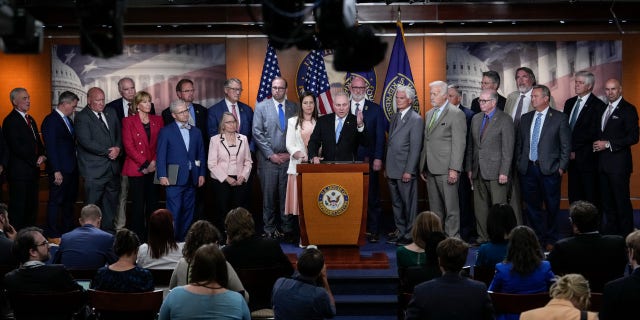 'ENOUGH IS ENOUGH': UTAH MAYOR ANNOUNCES BID TO TAKE ROMNEY'S SENATE SEAT
A Republican candidate is heavily favored to fill the vacancy. Stewart represents Utah's 2nd Congressional District, a reliably GOP constituency in western Utah that stretches from the Salt Lake City metro area to St. George. In the 2022 midterm election, Stewart easily defeated Democratic challenger Nick Mitchell, winning re-election with a landslide 63.4% vote share. 
However, until a special election happens, House Speaker Kevin McCarthy, R-Calif., will have even less room for error when whipping votes. Assuming united Democratic opposition, McCarthy can only afford to lose three Republican votes on any given legislation. Intra-party fighting between hard-line conservatives and moderates already threatened to tank a Republican border security bill this year, and current GOP disagreements on the debt ceiling deal demonstrate plenty of Republican lawmakers are willing to buck the party line. 
Stewart's retirement would also reshape Utah politics, as he was widely believed to be considering a run for the U.S. Senate seat currently held by Sen. Mitt Romney, R-Utah., or the governor's mansion. His wife's illness would put those plans on hold, creating opportunities for other ambitious Republicans.
HOUSE GOP BLASTS CBO PROJECTION THAT BIDEN-MCCARTHY DEBT LIMIT DEAL WOULD ACTUALLY EXPAND SNAP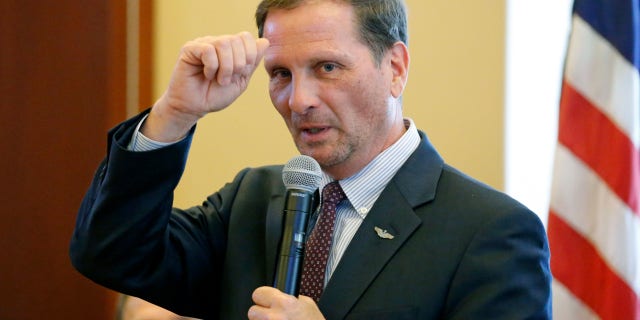 Stewart, a U.S. Air Force veteran and author, was first elected in 2012 and collaborated with Utah's Elizabeth Smart on a memoir about her kidnapping. The 62-year-old Stewart was raised as a potential nominee for U.S. director of national intelligence during former President donald trump's administration. Little is known about Stewart's wife's health.
CLICK HERE FOR THE FOX NEWS APP
The Salt Lake Tribune first announced Stewart's plans to resign. His resignation would mark the second time a Utah congressman has left office early in the past six years. Former U.S. Rep. Jason Chaffetz resigned from office in 2017, stepping away from his role as chairman of the House Oversight Committee and prompting a special election.
"My family and I have been very blessed by this experience," Stewart said. "Thank you to all those who have supported and sacrificed to help us. The fight goes on . God bless all of you, and God bless our nation." 
The Associated Press contributed to this report.