Union Pushes Back Against Environment Group's Claims Against Tasmania's Salmon Industry
The Australian Workers' Union (AWU) is fighting for Tasmania's billion-dollar salmon industry amid accusations of rampant environmental and animal abuse.
The AWU has blamed environmental groups for inflicting devastating damage on the state's Atlantic Salmon farming industry through the "significant and deliberate misinformation about its ecological and animal welfare impacts."
AWU Tasmania Branch Secretary Ian Wakefield said in a media statement that the industry supported the livelihoods of thousands of families amid an era of increasing job insecurity.
"The AWU Tasmanian Branch is focused on protecting our members in an industry that earns the state $796 million a year, and more than $1 billion by the time the salmon is processed," Wakefield said.
Environment Tasmania (ET), one of the groups campaigning against the mistreatment in the state's salmon production, has committed to publishing reports over the years that have fostered public outrage towards some of the industry's practices.
ET has claimed that the salmon farmers in Tasmania allegedly include genetically altered salmon in their fisheries which can sometimes result in "twin-heads" and spinal and jaw deformities.
"Farmed salmon from Tasmania have been altered using 'sex control technologies' to create all female fish. Some salmon have been genetically altered to carry an extra chromosome," ET said on their webpage.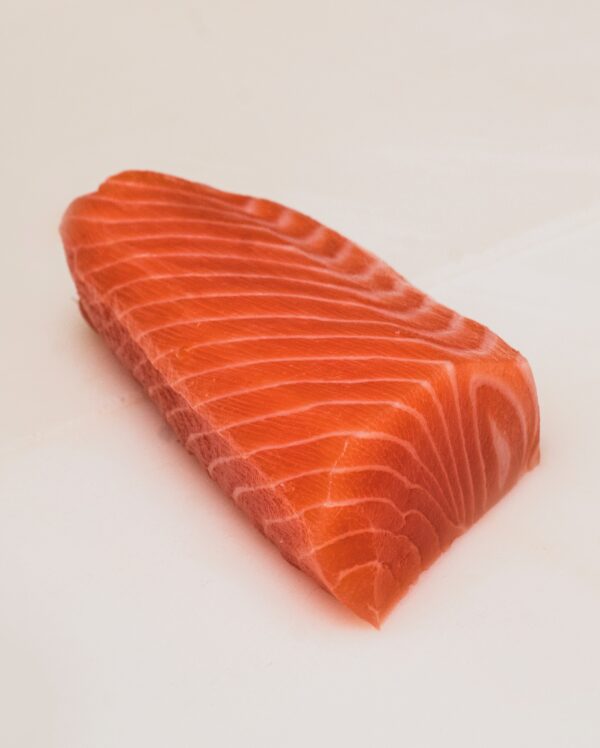 The group also claim that the meat has to be dyed orange after becoming discoloured from the fish eating an unnatural diet of grain and abattoir by-products.
They also allege the fish are "packed into pens and forced to swim in circles" despite wild salmon typically travelling long migration routes of thousands of kilometres.
"Because they are crammed in pens, they are vulnerable to parasites such as amoeba, which causes amoebic gill disease," ET said. "Salmon companies treat this by hosing down the fish in freshwater – treatment which is incredibly stressful for the fish."
As a result, ET argues that it was typical for around one in six fish to die before harvesting.
They also said that the fish farms caused "marine dead zones," places where nearly all life disappears caused by decreased levels of dissolved oxygen in regions. They claim this has also happened near the Wilderness World Heritage Area.
"Ordinarily rich and biodiverse waters, home to endangered species like the Maugean Skate, became lifeless and barren," ET said.
However, the AWU rebuked some of the claims presented by environmental groups, saying that the fish were well looked after using standards given by RSPCA.
"The RSPCA's independently developed Approved Farming Scheme, which is used in Tasmania, means farmed salmon have oxygen-rich water to swim in, are closely monitored to ensure their good health, and enjoy enough space to swim effortlessly and perform schooling behaviour with other salmon," AWU stated.
AWU National Secretary Dan Walton said that salmon farming had progressed greatly since its inception.
"The modern Tasmanian salmon industry bears little resemblance to its earliest years, and the adoption of adaptive management approaches ensures that the industry keeps pace with best environmental practice," Walton says.
"This is a highly technical, responsible and ethical industry that Tasmanians—indeed all Australians—should be rightly proud of."