Union Pushes Back Against Environment Group's Claims Against Tasmania's Salmon Industry
The Australian Workers' Union (AWU) is fighting for Tasmania's billion-dollar salmon industry amid accusations of rampant environmental and animal abuse.
The AWU has blamed environmental groups for inflicting devastating damage on the state's Atlantic Salmon farming industry through the "significant and deliberate misinformation about its ecological and animal welfare impacts."
AWU Tasmania Branch Secretary Ian Wakefield said in a media statement that the industry supported the livelihoods of thousands of families amid an era of increasing job insecurity.
"The AWU Tasmanian Branch is focused on protecting our members in an industry that earns the state $796 million a year, and more than $1 billion by the time the salmon is processed," Wakefield said.
Environment Tasmania (ET), one of the groups campaigning against the mistreatment in the state's salmon production, has committed to publishing reports over the years that have fostered public outrage towards some of the industry's practices.
ET has claimed that the salmon farmers in Tasmania allegedly include genetically altered salmon in their fisheries which can sometimes result in "twin-heads" and spinal and jaw deformities.
"Farmed salmon from Tasmania have been altered using 'sex control technologies' to create all female fish. Some salmon have been genetically altered to carry an extra chromosome," ET said on their webpage.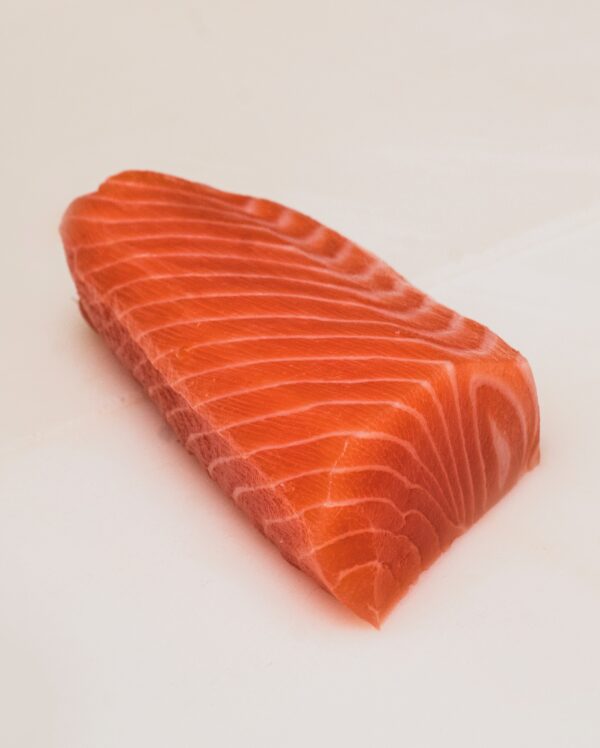 The group also claim that the meat has to be dyed orange after becoming discoloured from the fish eating an unnatural diet of grain and abattoir by-products.
They also allege the fish are "packed into pens and forced to swim in circles" despite wild salmon typically travelling long migration routes of thousands of kilometres.
"Because they are crammed in pens, they are vulnerable to parasites such as amoeba, which causes amoebic gill disease," ET said. "Salmon companies treat this by hosing down the fish in freshwater – treatment which is incredibly stressful for the fish."
As a result, ET argues that it was typical for around one in six fish to die before harvesting.
They also said that the fish farms caused "marine dead zones," places where nearly all life disappears caused by decreased levels of dissolved oxygen in regions. They claim this has also happened near the Wilderness World Heritage Area.
"Ordinarily rich and biodiverse waters, home to endangered species like the Maugean Skate, became lifeless and barren," ET said.
However, the AWU rebuked some of the claims presented by environmental groups, saying that the fish were well looked after using standards given by RSPCA.
"The RSPCA's independently developed Approved Farming Scheme, which is used in Tasmania, means farmed salmon have oxygen-rich water to swim in, are closely monitored to ensure their good health, and enjoy enough space to swim effortlessly and perform schooling behaviour with other salmon," AWU stated.
AWU National Secretary Dan Walton said that salmon farming had progressed greatly since its inception.
"The modern Tasmanian salmon industry bears little resemblance to its earliest years, and the adoption of adaptive management approaches ensures that the industry keeps pace with best environmental practice," Walton says.
"This is a highly technical, responsible and ethical industry that Tasmanians—indeed all Australians—should be rightly proud of."
Biden: American Combat Troops Will Leave Iraq This Year
President Joe Biden said on July 26 that American combat troops will leave Iraq sometime in 2021, coming weeks after troops departed Afghanistan, although he added that some U.S. personnel would continue to work with Iraqi security forces in their fight against the ISIS terrorist group.
"We are not going to be, by the end of the year, in a combat mission," Biden told Iraqi Prime Minister Mustafa al-Kadhimi during a White House meeting. American forces, however, would "be available to continue to train, to assist, to help and to deal with ISIS."
The president added that the United States is still committed to fighting terrorism in the region.
"We're also committed to our security cooperation," Biden said. Our shared fight against ISIS is critical for the stability of the region and our counterterrorism operation will continue, even as we shift to this new phase we're going to be talking about."
The U.S. military has approximately 2,500 American troops in Iraq as of now. Earlier this year, the Trump administration confirmed that it drew down the number of forces to 2,500 in Iraq.
During a press briefing on July 26, White House press secretary Jen Psaki declined to give details on how many would remain in the country by the end of this year in advisory or training roles.
"We feel this is a natural and next step in these ongoing strategic dialogues and we are moving to a phase not where we are ending our partnership, we are maintaining a presence in Iraq with a different mission," Psaki said. "This is a shift in mission, it is not a removal of our partnership or our presence or our close engagement with Iraqi leaders."
The change in Iraq comes as the United States nearly finished its withdrawal from Afghanistan, despite some experts expressing fears that terrorism could flare again without any military presence. Meanwhile, some officials have warned that Taliban forces have made significant advances in recent weeks as U.S. troops pull out of the country.
During an interview with NPR on July 23, CIA Director William Burns acknowledged the Taliban currently is in the "strongest military position that they've been in since 2001." Afghan security forces who were trained by the United States have the capability to fend them off, he argued.
"The big question it seems to me and to all of my colleagues at CIA and across the intelligence community is whether or not those capabilities can be exercised with the kind of political willpower and unity of leadership that's absolutely essential to resist the Taliban," Burns told NPR.
In 2003, the military under the George W. Bush administration launched an operation in Iraq to topple then-leader Saddam Hussein but remained due to the rise of ISIS, which took over swaths of Syria and Iraq in the midst of the Syrian civil war starting in 2011. All combat operations were ceased in 2010 and most troops left in 2011 but a number of soldiers returned in 2014 to deal with the terrorist group.
Southern Europe Battles Wildfires as North Cleans up After Floods
ATHENS—Wildfires burned in regions across southern Europe on Monday, fuelled by hot weather and strong winds, as some northern countries cleaned up after a weekend of torrential rain and flooding.
In Greece, Prime Minister Kyriakos Mitsotakis said firefighters had battled around 50 fires during the past 24 hours and it was likely there would be more with meteorologists warning that a further heatwave was in prospect.
"I want to emphasize that August remains a difficult month," he said. "That is why it is important for all of us, all state services, to be on absolute alert until the firefighting period is formally over."
Fire service officials said negligence on farms and construction sites had been behind several incidents, many of which were in the southern Peloponnese region. No casualties were reported.
Conditions in southern Europe were in sharp contrast to the torrential rainstorms that lashed northern countries from Austria to Britain following the catastrophic flooding in Germany and neighbouring countries last week.
On the Italian island of Sardinia, firefighting planes from France and Greece reinforced local aircraft battling blazes across the island where more than 4,000 hectares of forest were burnt and more than 350 people evacuated.
In Sicily, fires broke out near the western town of Erice.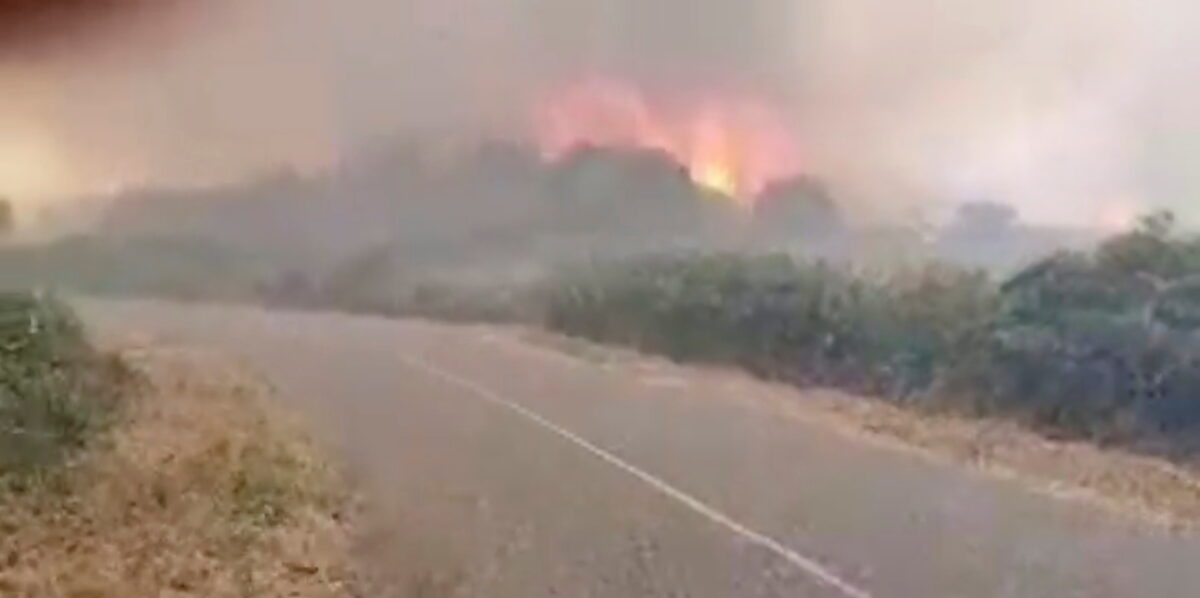 In Spain, the northeastern region of Catalonia saw more than 1,500 hectares destroyed near Santa Coloma de Queralt, forcing dozens to be evacuated, although the blazes were 90 percent stabilized on Monday, firefighters and authorities said.
In Lietor, in the central east region of Castilla-La Mancha, more than 2,500 hectares burned during the weekend before being brought under control, authorities said.
So far this year, wildfires have burned across 35,000 hectares in Spain, still some way off the 138,000 hectares burned in 2012, the worst year of the past decade.
By Emma Pinedo Gonzalez, Lefteris Papadimas, Angeliki Koutantou, and Emily Roe
France Warned US in 2015 About Wuhan Lab It Helped Build, Former COVID-19 Investigator Claims
The U.S. federal government should have stopped funding research at the Wuhan Institute of Virology in 2015 when China reduced its cooperation with the French in building and operating the lab, according to the leader of an investigation into COVID-19's origins by the State Department under the Trump administration.
In 2015, French intelligence officials warned the U.S. State Department and their own foreign ministry that China was cutting back on agreed collaboration at the lab, former State official David Asher, now a senior fellow at the Hudson Institute think tank, told the Daily Caller News Foundation.
By 2017, the French "were kicked out" of the lab and cooperation ceased, leading French officials to warn the State Department that they had grave concerns as to Chinese motivations, according to Asher.
The State Department alleged in January 2021, at the end of the Trump administration, that the Wuhan lab had engaged in classified research on behalf of the Chinese military since at least 2017.
The State Department did not respond to The Daily Caller News Foundation's request for comment.
On Thursday, China said it would not allow the World Health Organization (WHO) to inspect the lab further. China has blocked the WHO from accessing important records at the lab.
"The Chinese basically sucked State into its honey pot operation to gain access to U.S. technology, knowledge, and material support. Classic. Just as they have done in every sector," Asher said.
Between October 2009 and May 2019, the U.S. Agency for International Development (USAID) provided $1.1 million to the U.S.-based EcoHealth Alliance for a sub-agreement with the Wuhan Institute of Virology, according to USAID. EcoHealth Alliance also received funding from the Department of Defense's Defense Threat Reduction Agency that was subcontracted to the Wuhan lab, New York magazine reported. National Institutes of Health (NIH) grants to EcoHealth Alliance totaling $600,000 between 2014 and 2019 were subcontracted to the Wuhan Institute of Virology.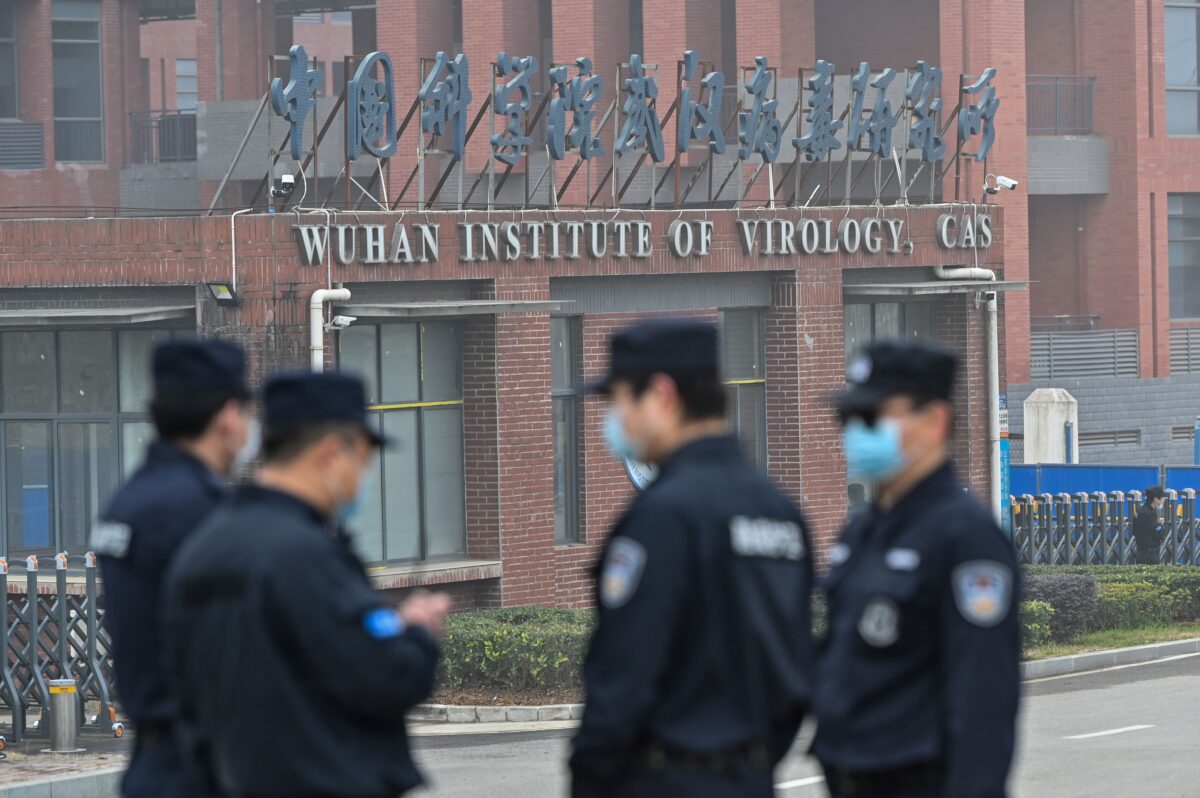 The NIH, Defense Department, and USAID should have stopped sending U.S. federal funding to the Wuhan lab back when the French warned the State Department in 2015, Asher said.
State Department officials "in charge of nonproliferation should have shut down all cooperation," he added.
The Wuhan Institute of Virology, which is at the center of speculation that COVID-19 may have originated from a lab accident, was initiated in 2004 as a joint project between France and China.
France provided the lab's design, biosafety training, and much of its technology.
The French envisioned the Wuhan institute as an open and transparent lab that would serve the global scientific community in studying potential pandemics, according to a State Department cable in April 2018, citing a Wuhan-based French consulate official who worked on science and technology cooperation with China.
While top French politicians supported the collaboration, French security and defense experts did not, the French newspaper Le Figaro reported.
National security officials did not want to share sensitive technology with an oppressive country that was not an ally and they feared the lab could one day be transformed into a "biological arsenal," according to Le Figaro.
As early as 2009, the U.S. State Department, then under former Secretary of State Hillary Clinton, expressed concerns about the Wuhan lab, asking what France knew of how China planned to "vet incoming foreign researchers" and avoid technology transfer to countries of biological weapons proliferation concern, according to emails released by WikiLeaks.
The project took more than a decade to complete, and in February 2017, high-level French and Chinese officials held a ceremony to mark the lab's accreditation.
Then-French Prime Minister Bernard Cazeneuve said at the time that it was a celebration of Franco-Chinese scientific cooperation.
To support the China-French project, France would make its technical expertise available to China to support the continuous improvement of the laboratory's quality and safety, Cazeneuve added.
It would also budget 1 million euros per year for five years, he said.
That would fund about 50 French scientists to help train the Chinese lab workers, the director of Inserm, a French public research organization that helped set up the Wuhan lab, told the French magazine Science & Sante in May 2017.
However, little by little, the laboratory completely escaped the control of the French scientists who were, according to an agreement between Paris and Beijing, to supervise the work of the Chinese researchers in Wuhan, according to Le Figaro. The fifty French researchers who were to work in the lab for five years never left, the newspaper reported.
In January 2018, a State Department cable warned of a lack of highly trained technicians to operate the lab in a cable first reported by The Washington Post.
The U.S. officials who had visited the lab and made the warning via the cable were not permitted to return, because they were asking "too many questions," according to Asher.
By Eleanor Bartow
From The Daily Caller News Foundation
Content created by The Daily Caller News Foundation is available without charge to any eligible news publisher that can provide a large audience. For licensing opportunities of our original content, please contact licensing@dailycallernewsfoundation.org.