Tasmania Becomes Third Australian State to Pass Euthanasia Law
Tasmania will become the third Australian state to legalise euthanasia after the law was approved by the state Parliament's upper house on Tuesday night.
It comes as state-level parliamentarians across the country continue to push for the practice to be legalised.
The Tasmanian upper house's vote comes just weeks after the lower house approved the End-of-Life Choices (Voluntary Assisted Dying) Bill on March 5, by a margin of 16-6.
Premier Peter Gutwein and Deputy Jeremy Rockliff of the right-leaning Liberal Party-backed the law, despite voting against similar legislation three years ago.
The End-of-Life Choices Bill is expected to be active in 18 months and is the fourth attempt at implementing the practice in the island state, after failed attempts in 2009, 2013, and 2017.
Similar legislation already exists in Western Australia and Victoria, which was the first state to do so.
Meanwhile, members of Parliament (MP) in other domestic jurisdictions continue campaigning for euthanasia.
Labor Upper House MP Kyam Maher is behind South Australia's 17th attempt to introduce euthanasia in 25 years.
"It's time to change this law. It's time to let terminally ill South Australians safely and legally choose how to end their life," he told Parliament on March 17.
Meanwhile, the Queensland Law Reform Commission has been tasked by the Palaszczuk government with drafting similar laws.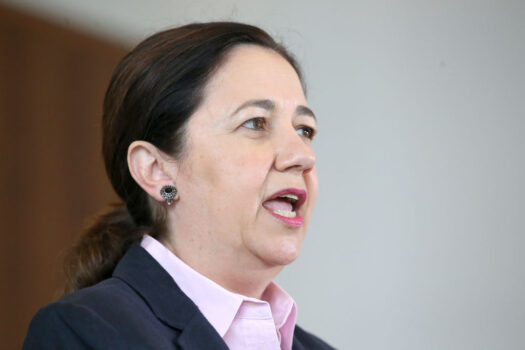 Meanwhile, MPs in the Northern Territory (NT) and Australian Capital Territory (ACT) are urging the federal government to overturn a 1996 ban on euthanasia laws in the territories by Liberal Federal MP Kevin Andrews.
"We have emphasised our ongoing concerns about the stark inequity between states and territories regarding voluntary assisted dying," NT Attorney-General Selena Uibo and ACT Human Rights Minister Tara Cheyne wrote in a joint letter on March 4.
"It is hard to fathom-and embarrassing-that the federal government allows a situation to persist, which limits some residents' human rights in our own country."
NT Chief Minister Michael Gunner also backed the letter.
Andrews introduced the ban after NT became the first jurisdiction in the world to pass euthanasia laws in 1995.
Meanwhile, Tasmanian State MP Michael Ferguson, and fellow Liberal Party member to the premier, opposed euthanasia saying, "A key foundation of law in Western civilisation is the prohibition of intentional killing."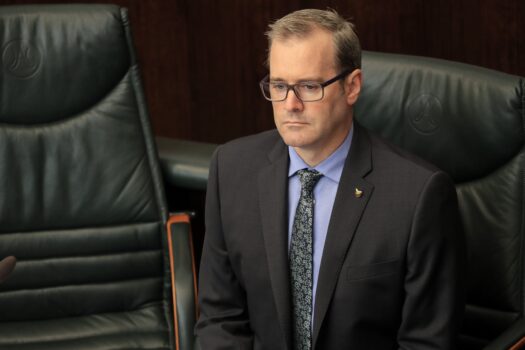 "In the sincere but misdirected attempt to end all suffering, that foundation is being undermined and eroded," he told Parliament in December. "And if that occurs, we are left with no foundation and no coherent basis to continue to believe in the fundamental dignity of human life."
Senator Eric Abetz previously told The Epoch Times that advocates of euthanasia promote the idea of strict safeguards, only to "loosen" them and implement "lower and lower" thresholds.
A 2011 paper in Current Oncology, a Canadian medical journal, found safeguards were "regularly ignored and transgressed" after examining Belgium and the Netherlands, some of the earliest jurisdictions to legalise the practice.
Currently, in Flanders, Belgium, only 52.8 percent of euthanasia (or assisted suicide) cases were officially reported, in contravention of the laws.
Likewise, in the Netherlands, regulatory standards have been lowered to extend to newborns, children, and people with dementia.
There is now public debate over expanding euthanasia to include those who are "tired of life" even if they are perfectly healthy.
Since legalising the practice in 2002, euthanasia accounted for 4.4 percent of the Netherlands' total death rate (pdf) in 2016.