Person alleging Biden criminal bribery scheme is a 'highly credible' FBI source used since Obama admin: source
EXCLUSIVE: The individual behind the information that then-Vice President Joe Biden was involved in a criminal bribery scheme with a foreign national is a "highly credible" FBI confidential human source who has been used by the bureau in multiple investigative matters dating back to the Obama administration, Fox News Digital has learned.
House Oversight Committee Chairman James Comer and GOP Sen. Chuck Grassley were approached by a whistleblower alleging that the FBI was in possession of a document — an FD-1023 form, dated June 30, 2020 — which explicitly detailed information provided by a confidential human source alleging Biden, while serving as vice president, was involved in a $5 million criminal bribery scheme with a foreign national in exchange for influence over policy decisions.
WHISTLEBLOWER ALLEGES FBI, DOJ HAVE DOCUMENT REVEALING CRIMINAL SCHEME INVOLVING BIDEN, FOREIGN NATIONAL
A source familiar told Fox News Digital on Friday that the confidential human source who provided the Biden information to the FBI was a "pre-existing" FBI source who has been used in multiple investigative matters separate from the Biden information.
The source told Fox News Digital that the confidential human source was used by the FBI for "at least several years" before the generation of the June 2020 FD-1023 form detailing the Biden allegations. 
The source also told Fox News Digital that the confidential human source has been "consistently reviewed by the FBI" and has been "found to be highly credible."
FBI TO BRING BIDEN DOCUMENT TO CAPITOL HILL MONDAY, AFTER THREATS TO HOLD WRAY IN CONTEMPT OF CONGRESS
The source said the individual participated in investigative matters during the Obama administration.
The FBI did not immediately respond to Fox News Digital's request for comment. 
"We know the FBI has very serious allegations against then-Vice President Biden. The question is what did they do with it. Did they investigate the leads or sweep it under the rug?" a spokesman for Grassley told Fox News Digital. "This is exactly why we need transparency into the document and what the FBI did with it? That's what Sen. Grassley has sought from the start."
Comer, R-Ky., subpoenaed the FBI's FD-1023 document last month, but the bureau did not comply because it said it was trying to protect sources and methods. Comer threatened to hold FBI Director Christopher Wray in contempt of Congress if the bureau did not turn over the physical document to the committee.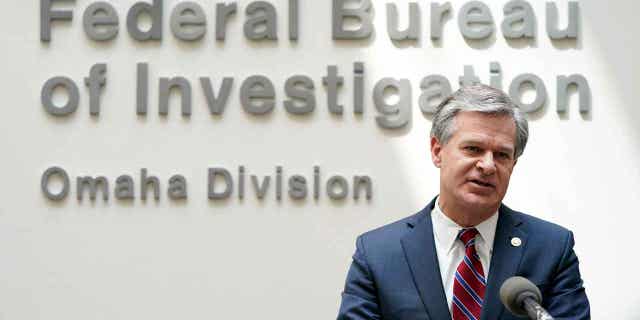 WHITE HOUSE INSISTS NO 'POLITICAL INTERFERENCE' IN HUNTER BIDEN PROBE AFTER IRS WHISTLEBLOWER COMES FORWARD
The information in the FD-1023 form, according to the whistleblower, reveals "a precise description of how the alleged criminal scheme was employed as well as its purpose" and details an arrangement involving an exchange of money for policy decisions. 
"FBI Director Wray confirmed the existence of the FD-1023 form alleging then-Vice President Biden engaged in a criminal bribery scheme with a foreign national. This form, generated by the FBI from a highly credible human informant with years of experience, tracks closely with what we are seeing in our investigation into the Biden family's influence peddling schemes," Comer told Fox News Digital, referring to the House Oversight Committee's broader investigation into the Biden family's business dealings. 
"The Committee has been clear in its intent to protect Congressional oversight authorities and is prepared to hold the FBI Director in contempt of Congress if the agency refuses to comply with a lawful subpoena," Comer said.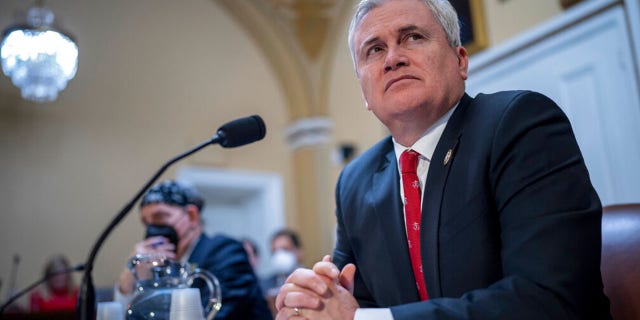 An FD-1023 form is used by FBI agents to record unverified reporting from confidential human sources. The form is used to document information as told to an FBI agent, but recording that information does not validate or weigh it against other information known by the FBI.
SIX ADDITIONAL BIDEN FAMILY MEMBERS 'MAY HAVE BENEFITED' FROM HUNTER BUSINESS DEALINGS
The FBI offered to allow Comer and Grassley to review the document at FBI headquarters and later agreed to bring the physical document to Capitol Hill on Monday for lawmakers to review in a secure SCIF. The FBI is also expected to deliver a briefing to the lawmakers in that same setting on the Biden document and allegations on Monday.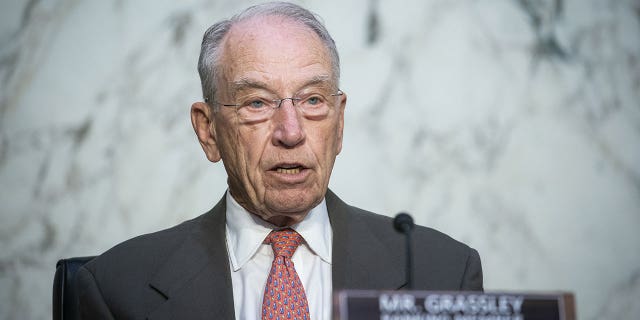 The White House has maintained that President Biden is not involved in any foreign business dealings and said that he has never spoken to his son, Hunter Biden, about them. Hunter Biden has been under federal investigation since 2018 for his "tax affairs" linked to suspicious foreign transactions. 
Biden administration officials maintain the president has never discussed investigations into members of his family with the Justice Department.
When asked for comment, the White House pointed Fox News Digital to a previous statement made last month, saying "Republicans in Congress have been lobbing unfounded, unproven, politically-motivated attacks against the President and his family without offering evidence for their claims or evidence of decisions influenced by anything other than U.S. interests." 
"That's because they prefer floating anonymous innuendo, amplified by the megaphone of their allies in rightwing media, to get attention and try to distract and deflect from their own unpopular ideas and lack of solutions to the issues the American people actually care about," White House spokesman Ian Sams said in May. "When it comes to President Biden's personal finances, anybody can take a look: he has offered an unprecedented level of transparency, releasing a total of 25 years of tax returns to the American public."