Hungarian artist creates clockwork spiders from pocket watch parts for 'metal menagerie'
An artist has created a menagerie of mechanical creatures which are both incredibly curious and creepy at the same time.
The amazing handiwork of Peter Szucsy, 46, from Budapest, includes his mechanical spider crafted from the gears and guts of a pocket watch.
The Hungarian artist's "King" series is a curious amalgamation of spiders, insects, and crustaceans, machinery, and robotics, drawing inspiration from the Victorian-era industrial revolution.
Among his mechanical assortment are ornate crabs—with pocket watch casing exoskeletons and metal claws—and an intricate fly with tiny wings set like jewels.
It's a labor of love for the former production art director and lead artist, who traded his 25-year-long career at a desk to create these sculptures three years earlier.
"Three years ago working with metal was quite new for me, I'd been working at a computer for over two decades," Peter said.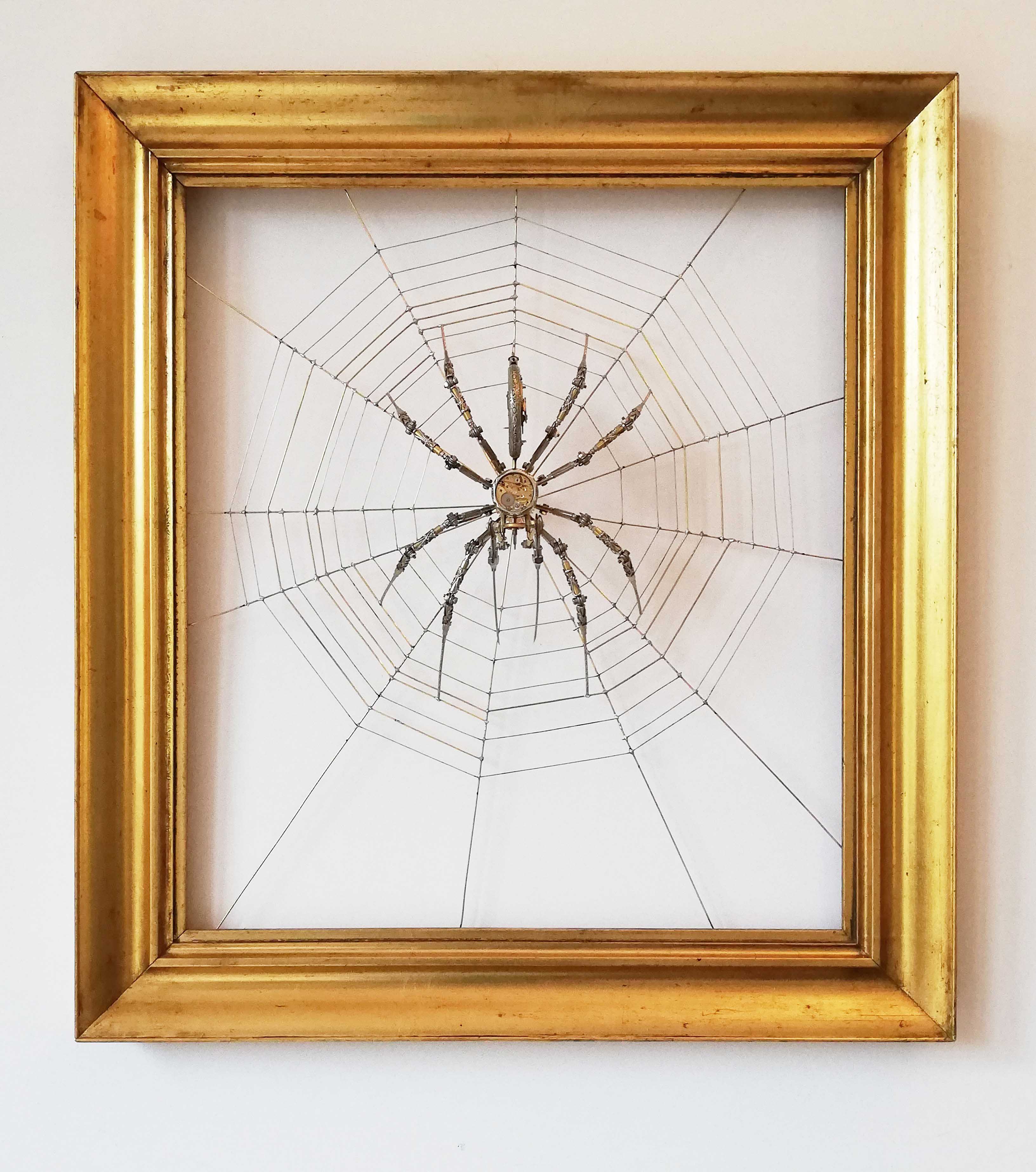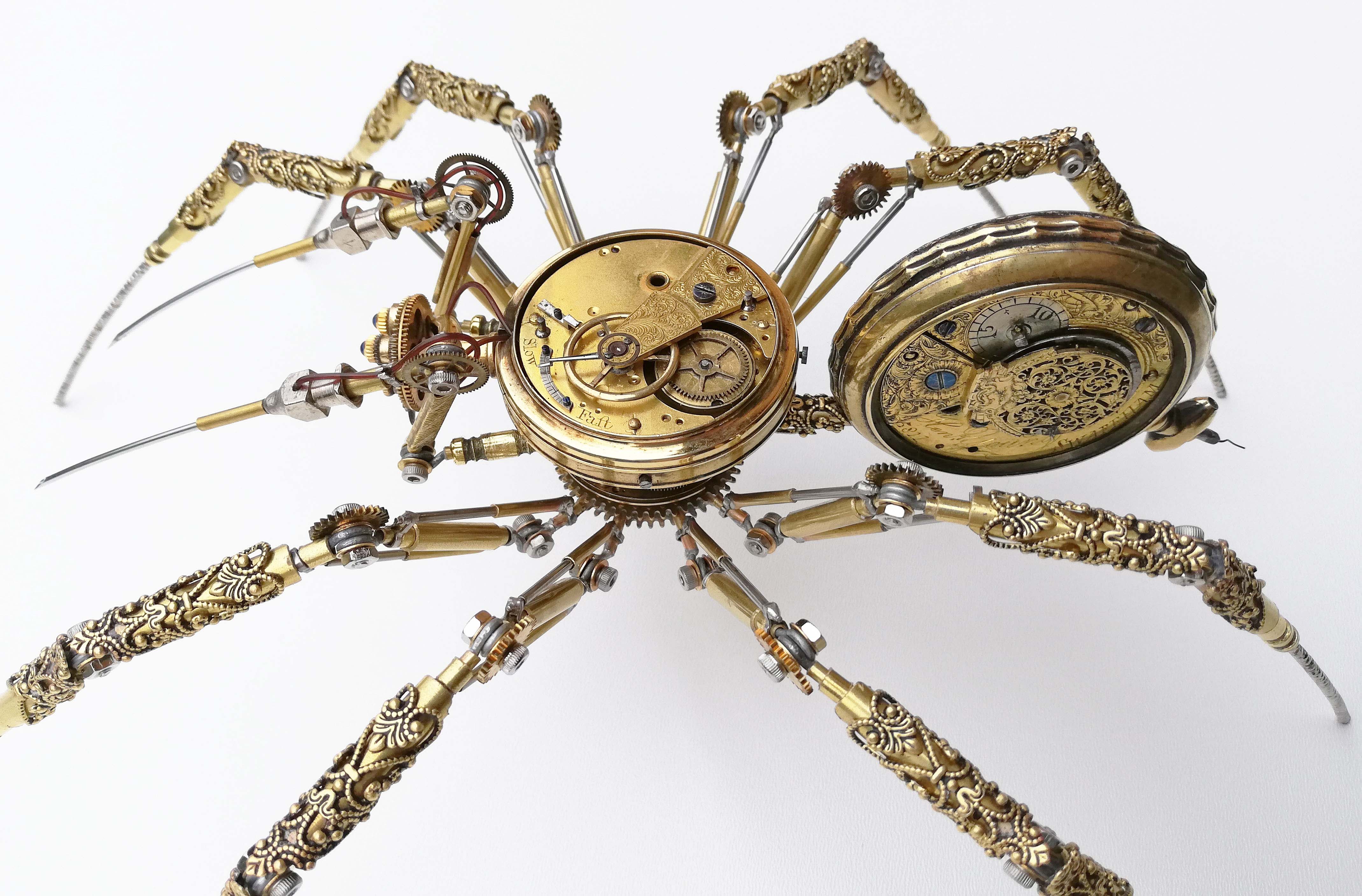 "I was safer when I worked at a computer, but in the real world the tools are quite dangerous—[my] hands are covered in wounds, burns and callouses, but I don't mind, I really enjoy the handmade creation, I don't plan to return to my computer."
His range of creatures is likely to grow, with Peter eyeing opportunities to create renderings of mantises, mosquitos, and dragonflies.
Each creation takes around a week to craft, but with his efforts to improve his process, this may change.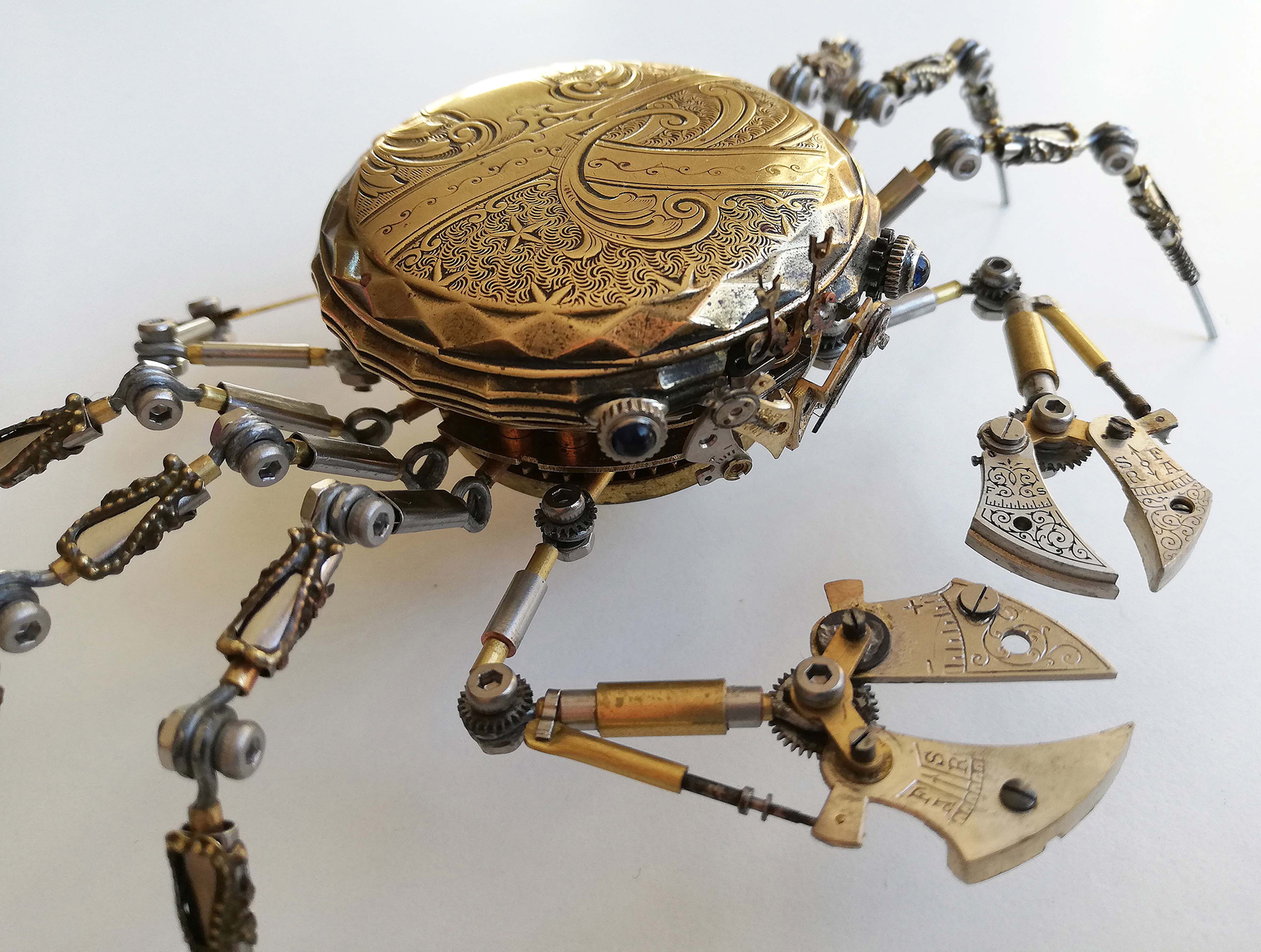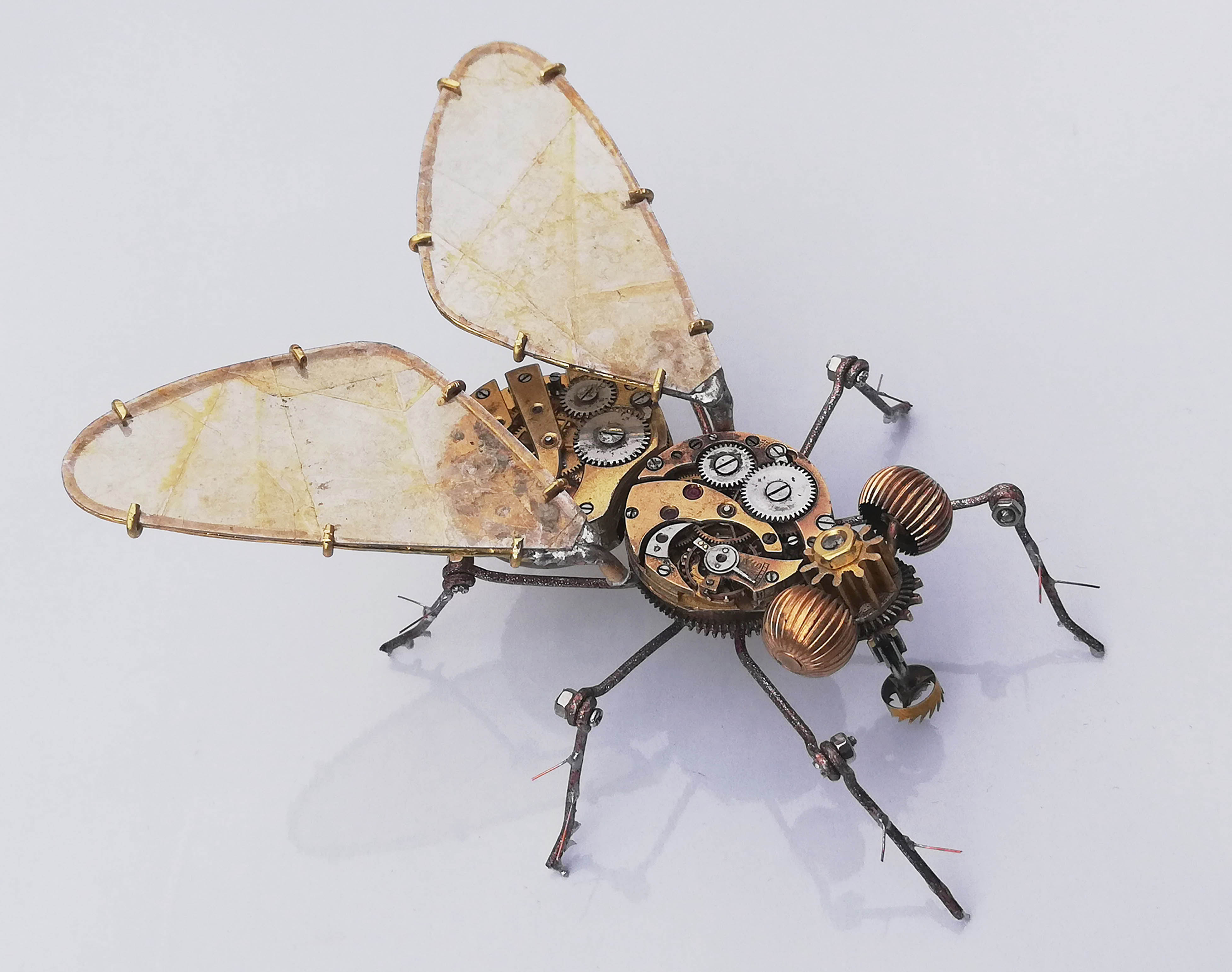 "I am always looking for new parts, new solutions, techniques, materials and making experimental work just to see my limits," he said.
"My experimental work has led me to create my best artworks."
Incredibly, the impetus for his creations starts the moment he locates materials—purchased from flea markets—and gets them "in his hands."
Tracking down all the pieces needed to craft his intricate sculptures can take as long as two months.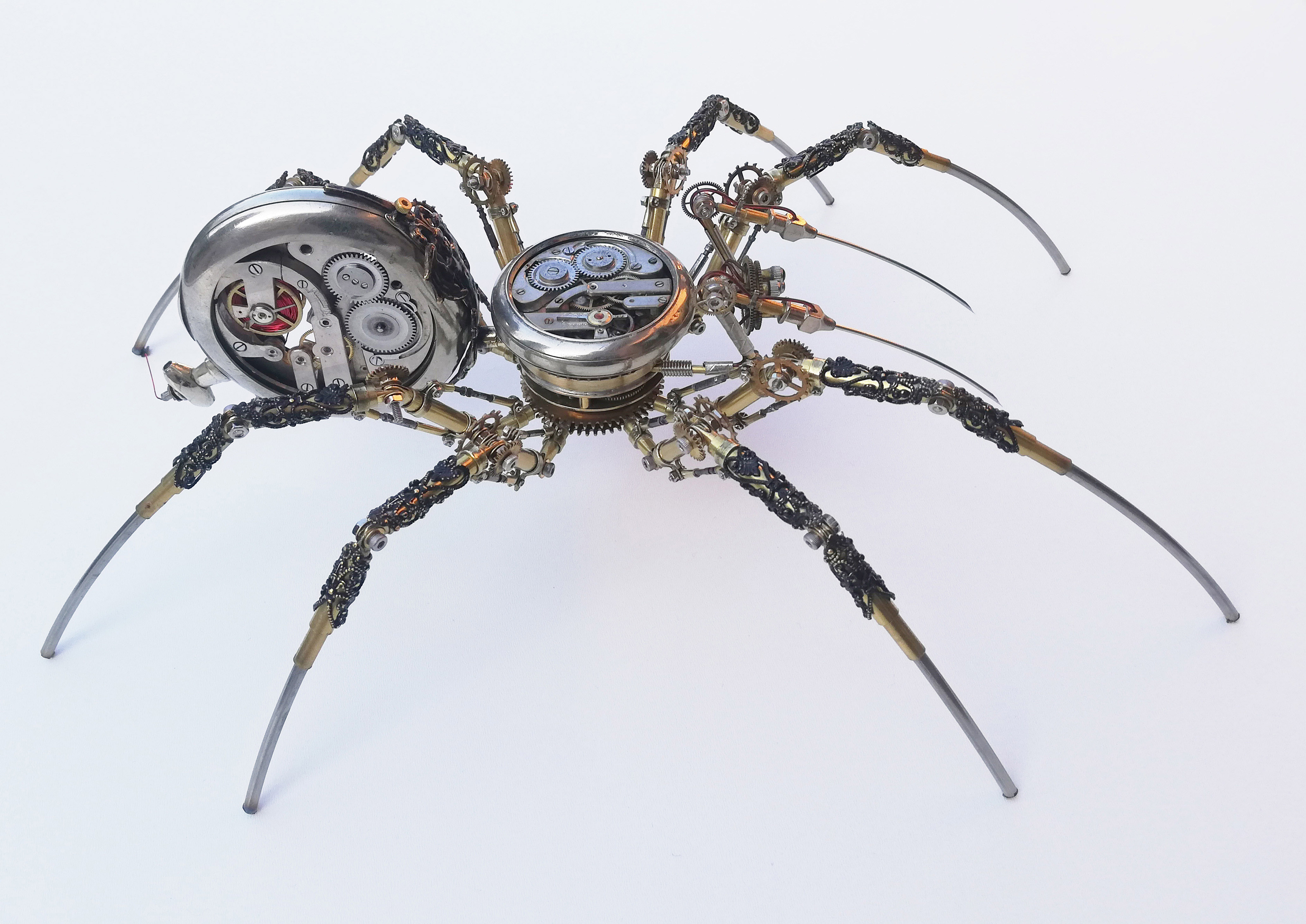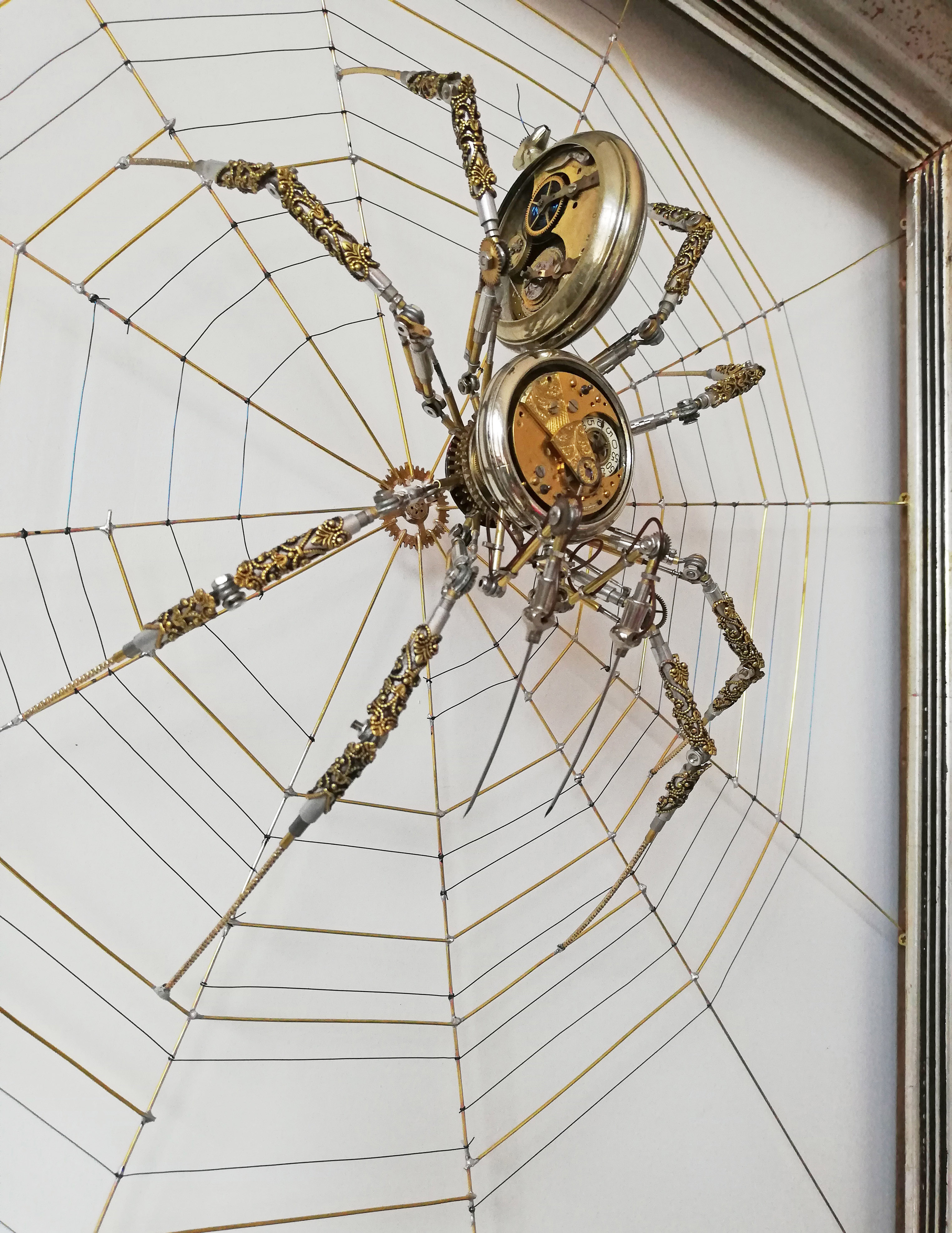 He has accumulated plenty of spare parts in the process. When asked how many watches he has collected, Peter guessed around 300, adding that it was "still not enough."
However, the artist has a few simple rules when it comes to repurposing for his art. "I never use rare watches, or watch parts with high value," he said.
"I use unrepairable watch movements only. I collect the watch parts also, so I definitely want to rescue the rare items. I have dozens of rare pocket [watches] and movements in my watch collection."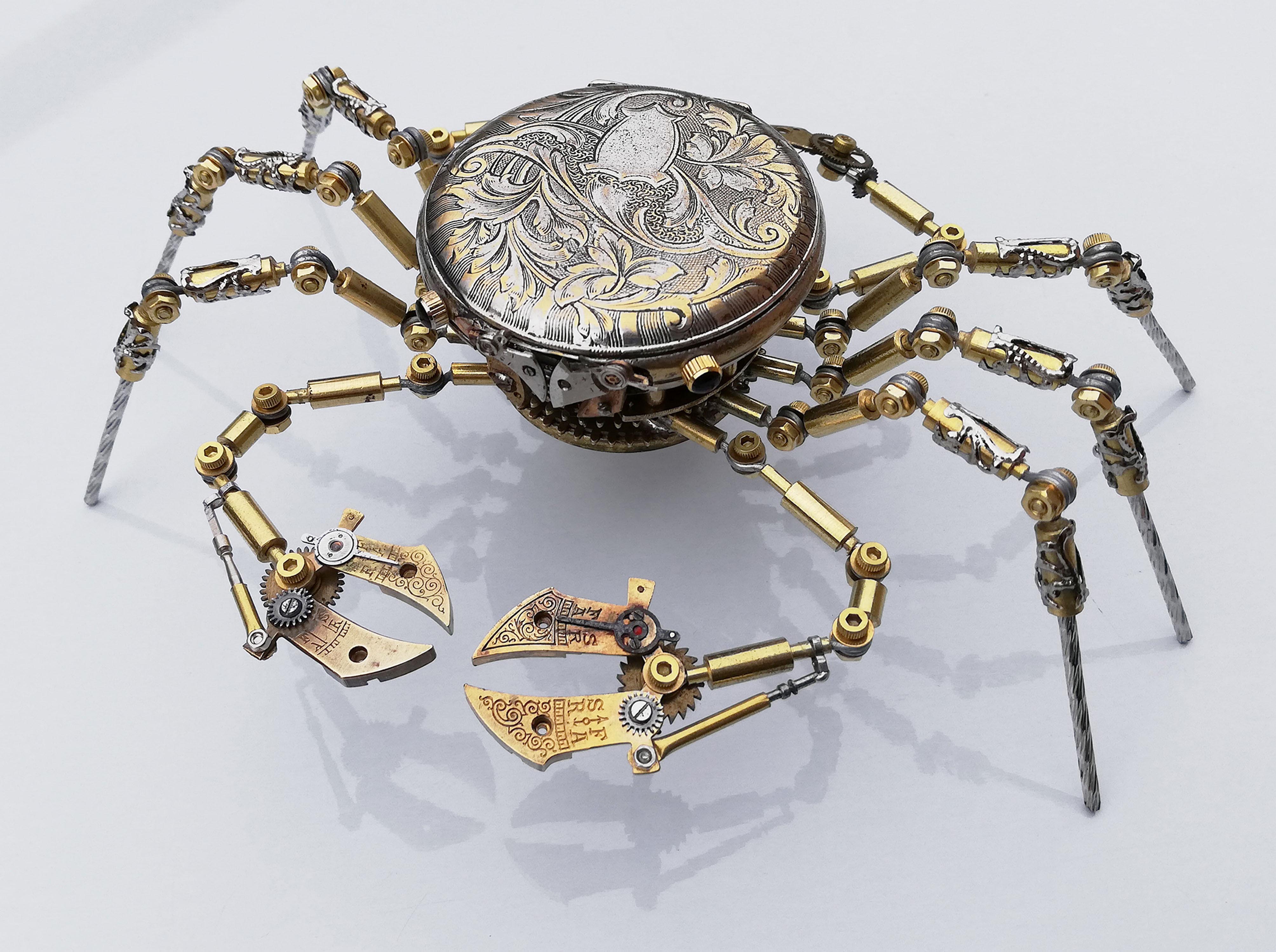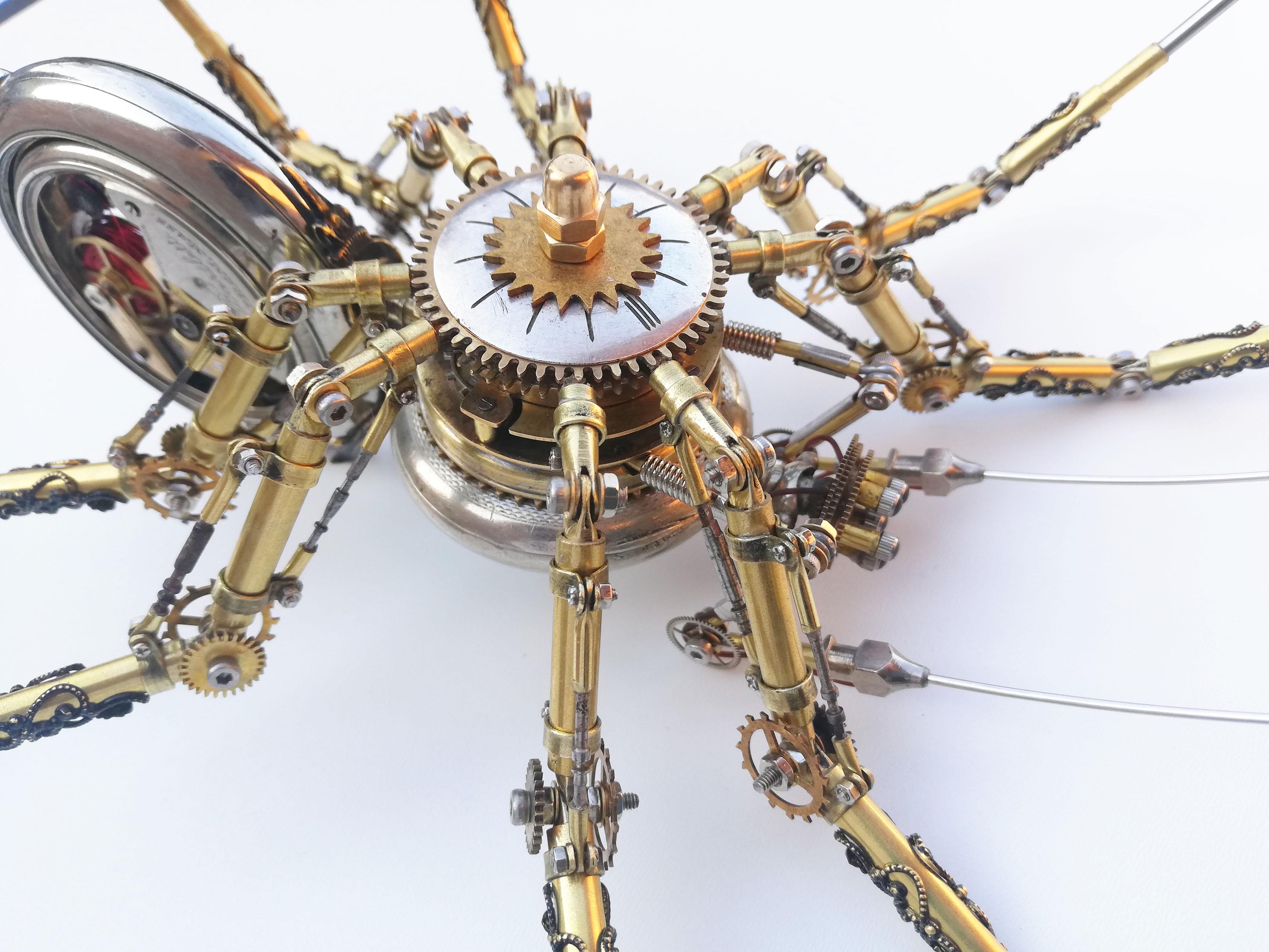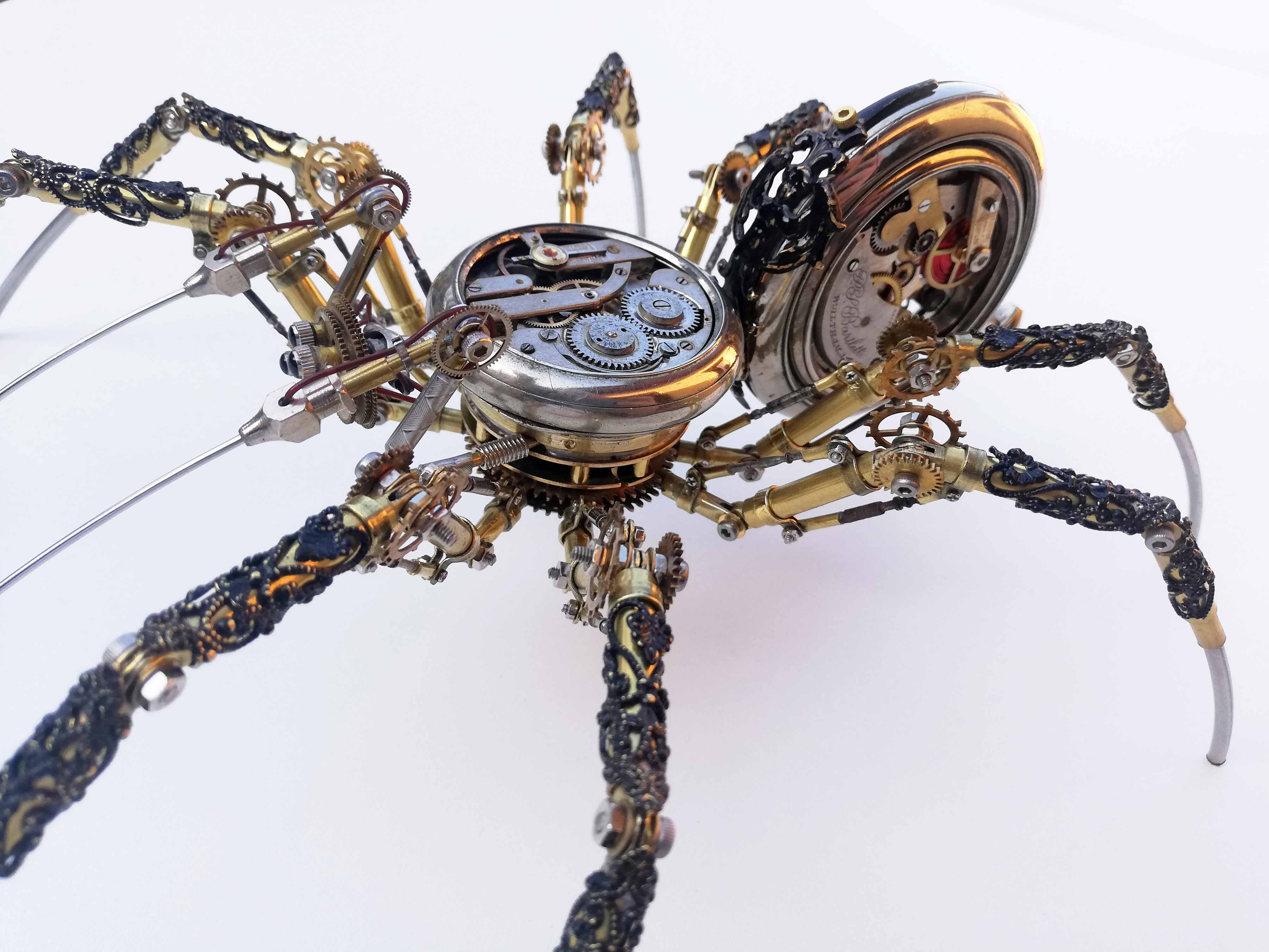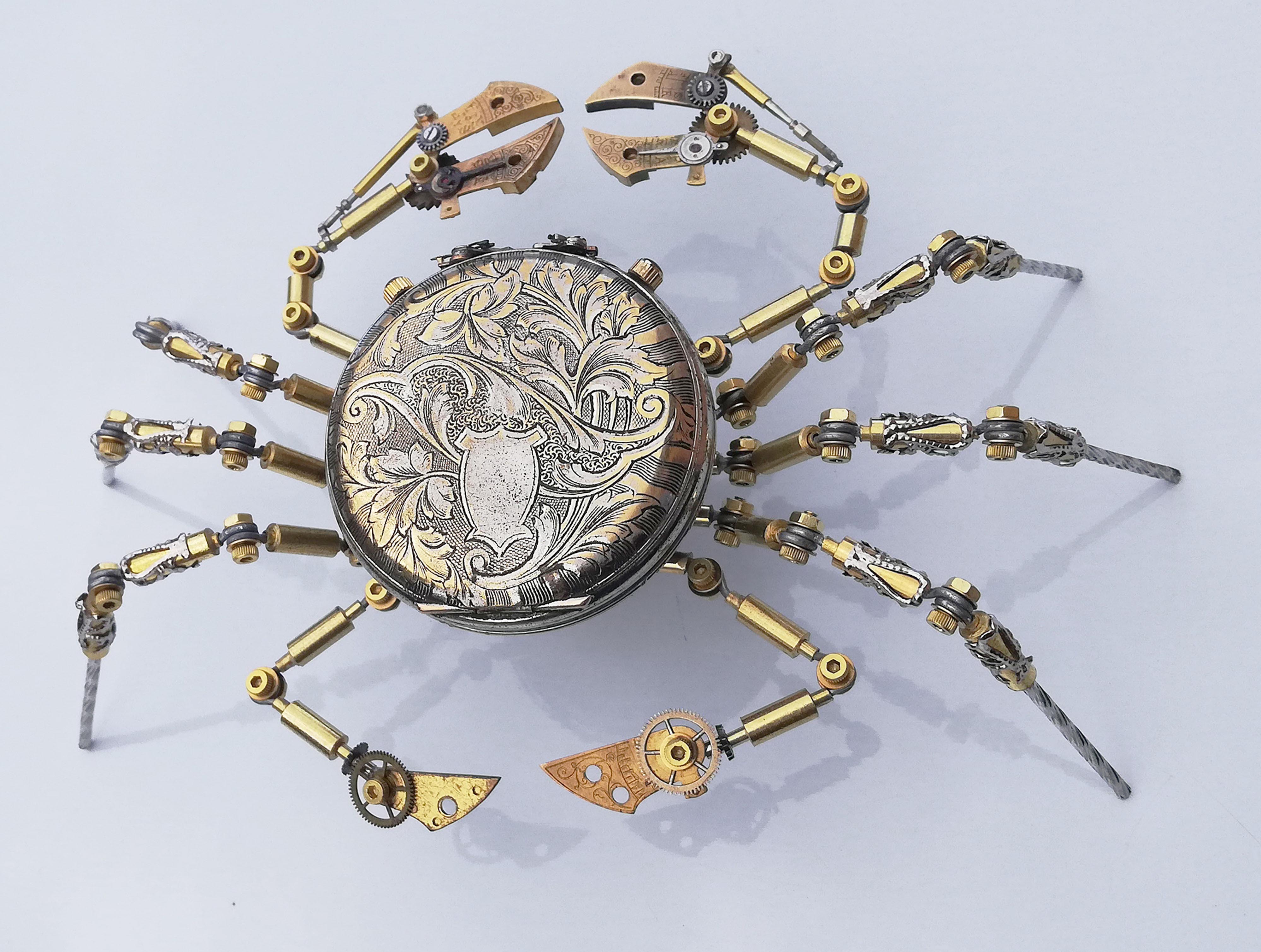 Epoch Times staff contributed to this report.
Share your stories with us at emg.inspired@epochtimes.com, and continue to get your daily dose of inspiration by signing up for the Epoch Inspired newsletter at TheEpochTimes.com/newsletter