GOP seeks new Taliban sanctions for human rights abuses nearly two years after Afghanistan withdrawal
EXCLUSIVE — Several Republican senators on Wednesday were preparing to introduce a bill to impose tough new sanctions on the Taliban for human rights abuses in Afghanistan, nearly two years after the chaotic U.S. withdrawal from that country.
The bill requires the president to sanction the Taliban for its terrorist activity, drug trafficking and human rights abuses, including abuses against women. It would block and prohibit all transactions in property held by the Taliban, as well as invalidate all visas or other documentation permitting an entry to the U.S.
AFGHANISTAN DOCUMENT SHOWS BIDEN 'DIDN'T HEED' WARNINGS AHEAD OF WITHDRAWAL, REP. MCCAUL SAYS
The legislation, titled the Taliban Sanctions Act, will be introduced by Sen. Jim Risch, R-Idaho, along with eighteen GOP senators. Risch said Congress must act swiftly to pass the bill as the Taliban influence grows without a strong U.S. presence in Afghanistan.
"Since the fall of Kabul in 2021, the Taliban has repressed Afghanistan's women, minorities, and youth, diverted aid from Afghans in desperate need, taken hostages to achieve political gain, and allowed Afghanistan to once again become a safe-haven for terrorists. Unfortunately, the Biden Administration's response has failed to curtail Taliban abuses," Risch told Fox News Digital.
"We cannot simply scold the Taliban and expect it to change conduct," he said. "With the U.S. withdrawal and Taliban's ascent to power, Afghanistan has become a pariah state and our policies should reflect this reality."
FIRST HOUSE HEARING ON BIDEN ADMIN'S AFGHANISTAN WITHDRAWAL TO DISSECT 'STUNNING FAILURE' OF LEADERSHIP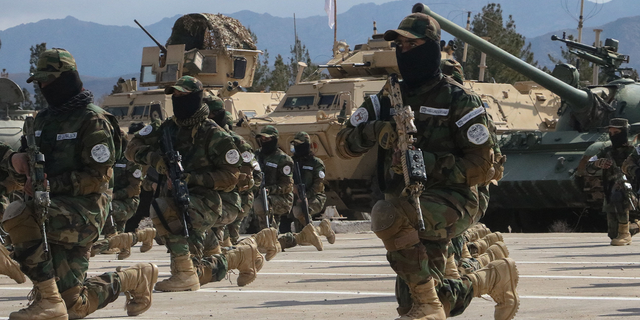 The bill lists several demands the Taliban must meet to avoid further sanctions. This includes separating ties from all terrorist groups, granting humanitarian groups full access to its territory to provide for vulnerable residents, allowing residents to leave its territory, and a recognition of human rights, women rights, and freedom of the press.
STATE DEPARTMENT GRANTS ACCESS TO BIDEN AFGHANISTAN DOCUMENTS AFTER GOP THREATENS CONTEMPT CHARGE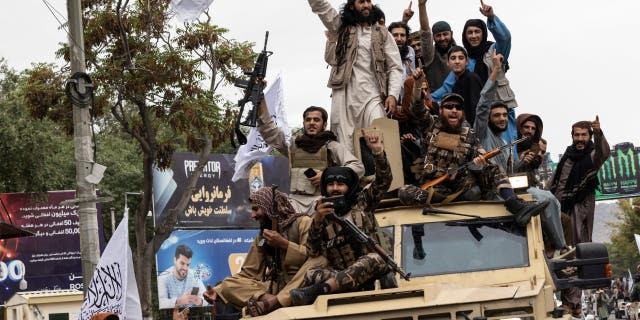 The Taliban retook control of Afghanistan in 2021 after the U.S. removed all troops from the region. This resurgence of power over the region came two decades after the Taliban collapsed when the U.S. took over Kabul.
The Taliban requires that Afghani women adhere to a strict dress code and may only travel extensively with approval from their husband.