French Man Gets 4-Month Prison Sentence for Slapping Macron
VALENCE, France—A 28-year-old Frenchman who described himself as a right-wing or extreme-right "patriot" was sentenced to four months in prison Thursday for slapping President Emmanuel Macron in the face.
Damien Tarel was also banned from ever holding public office in France and from owning weapons for five years over the swipe Tuesday, which caught Macron's left cheek with an audible thwack as the French leader was greeting a crowd.
During Thursday's trial, Tarel testified that the attack was impulsive and unplanned, and prompted by anger at France's "decline."
He sat straight and showed no emotion as the court in the southeastern city of Valence convicted him on a charge of violence against a person invested with public authority. He was sentenced to four months in prison and handed an additional 14-month suspended sentence. His girlfriend broke down in tears.
Tarel, who shouted a centuries-old royalist war cry as he hit the president, described himself as a right-wing or extreme-right "patriot" and member of the yellow vest economic protest movement that shook Macron's presidency in 2018 and 2019.
Poised and calm, he firmly defended his action and his views on Macron, without providing details of what policies he wants France to change.
Tarel acknowledged hitting the president with a "rather violent" slap. "When I saw his friendly, lying look, I felt disgust, and I had a violent reaction," he told the court. "It was an impulsive reaction. … I was surprised myself by the violence."
While he said he and his friends had considered bringing an egg or a cream pie to throw at the president, he said they dropped the idea—and insisted that the slap wasn't premeditated.
"I think that Emmanuel Macron represents the decline of our country," he said, without explaining what he meant.
He told investigators that he held right- or ultra-right political convictions without being a member of a party or group, according to the prosecutor's office.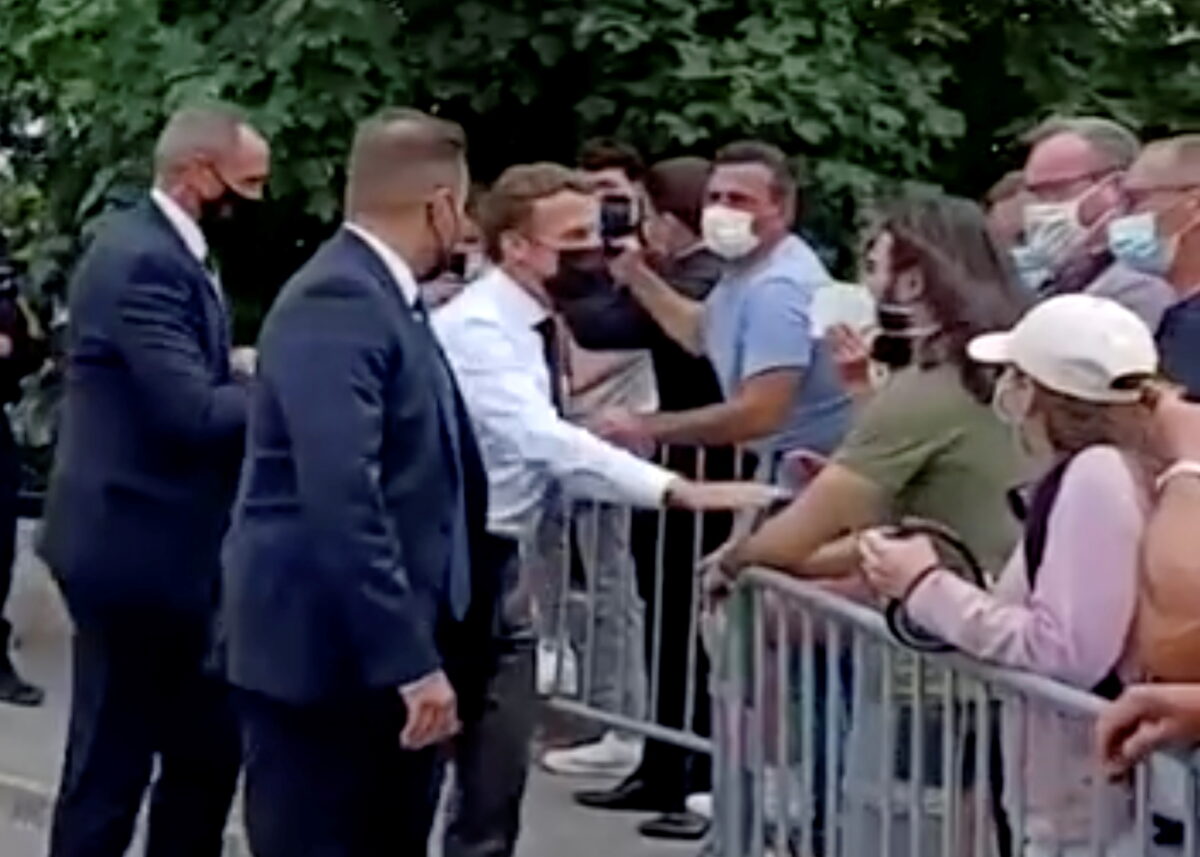 The slap called attention to an assortment of ultra-right groups bubbling beneath France's political landscape, which are considered increasingly dangerous despite their small following.
Macron wouldn't comment Thursday on the trial, but insisted that "nothing justifies violence in a democratic society, ever."
"It's not such a big deal to get a slap when you go toward a crowd to say hello to some people who were waiting for a long time," he said in an interview with broadcaster BFM-TV. "We must not make that stupid and violent act more important than it is."
At the same time, the president added, "we must not make it banal, because anyone with public authority is entitled to respect."
Another man arrested in the ruckus that followed the slap, identified by the prosecutor as Arthur C., will be judged at a later date, in 2022, for illegal possession of weapons.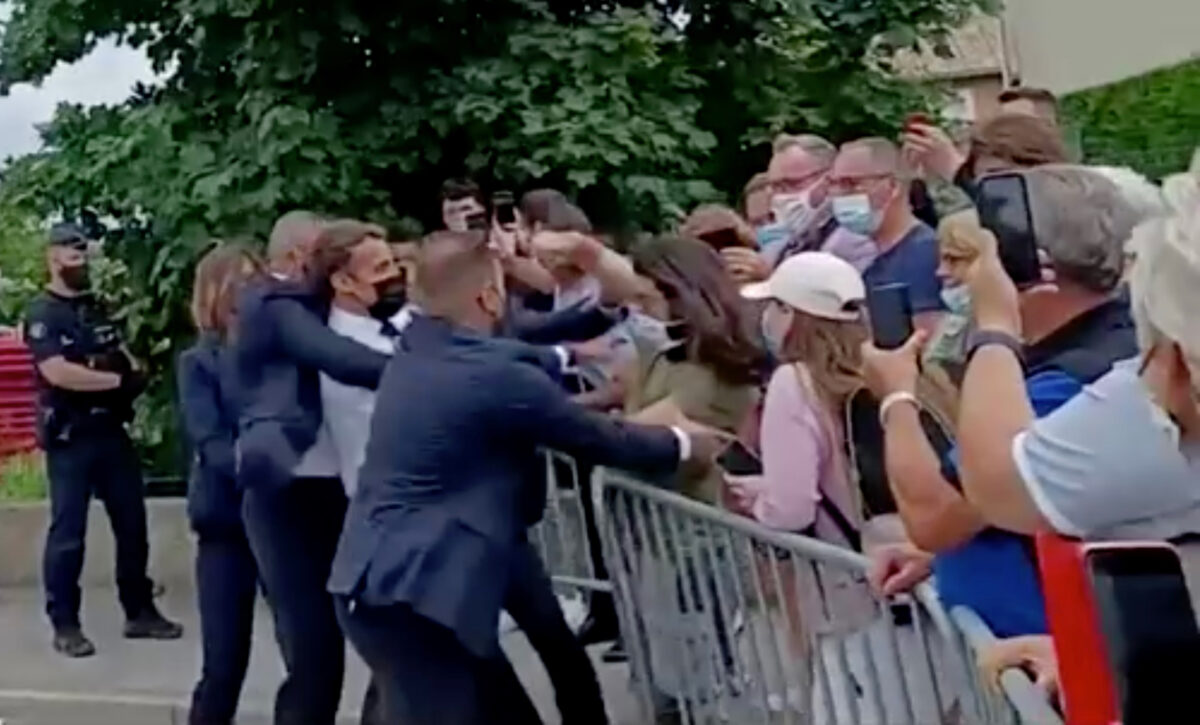 The prosecutor's office said as well as finding weapons, police who searched the home of Arthur C. also found a copy of Adolf Hitler's manifesto "Mein Kampf," and two flags, one symbolizing Communists and another of the Russian revolution.
Neither Tarel nor Arthur C., also 28, had police records, the prosecutor said.
While crimes in France often take months or years to reach trial, in this case authorities used a special emergency procedure to hold a trial within just two days of the slap. Tarel did not object to the procedure.
Videos showed Macron's attacker slapping the French leader's left cheek and his bodyguards pushing the man away during a quick meet-and-greet with members of the public, who were kept back behind traffic barriers in the winemaking town of Tain-l'Hermitage.
The attacker was heard to cry out "Montjoie! Saint Denis!" a centuries-old royalist war cry, before finishing with "A bas la Macronie," or "Down with Macron."
Renewables Push Could Blackout Australia Without Total Grid Reform
A total reform to Australia's grid is urgently needed, or else the transition to renewables could spell disaster for energy security, says the government's Energy Security Board.
The board told state and federal leaders at the National Cabinet on Wednesday that Australia's accelerated conversion from coal to wind and solar had to be accompanied by a total overhaul to the nation's energy grid.
"This isn't just a tweak around the edges," said Energy Security Board Chair Kerry Schott. "It's about a whole redesign of the national electricity market."
This comes as both Victoria and New South Wales released their own plans to reach net-zero earlier this year, with premiers for both states having to face the Energy Security Board as it addressed Australia's difficult challenge in safely transitioning to solar and wind power.
"It's something we have to do to confidently embrace Australia's energy future while reducing the risk of price shocks and blackouts."
This year alone, Australia experienced the brunt of blackouts and price spikes on numerous separate occasions.
In May, a fire at the Callide coal-fired power station and a lack of backup generation saw lights go out for 400,000 Queenslanders.
Also, in May, Australasia's largest aluminium smelter was forced to power down five times in two weeks after the smelter couldn't afford to pay for electricity after planned, and unplanned coal plant outages sent energy prices soaring—on one occasion exploding by 18,000 percent.
Following the outages, which were exacerbated by cold weather, Australians were left wide-eyed in June after their electricity bills showed average energy costs had almost tripled compared to the same month last year.
But signs of instability were starting to show even earlier with the shutdown of Victoria's Hazelwood coal plant in 2017, and the exit of 1,600 megawatts which had supplied power to meet 25 percent of Victoria's electricity needs, and around 8 percent of the entire National Electricity Market.
The resulting disruption was felt across Australia's east coast, with average energy prices shooting up by 85 percent for Victoria, 63 percent for New South Wales, 53 percent for Queensland, and a further 32 percent for South Australia.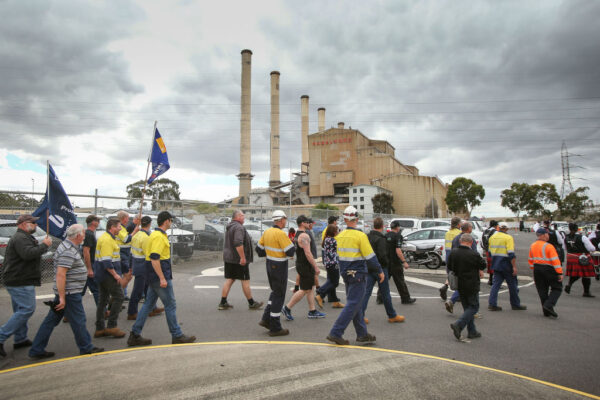 Schott recommended Australia's path to emissions-free energy be bolstered by a series of significant reforms, one of which was to reinforce Australia's fleet of reliable energy generation and storage.
"We have had a very mild summer, and everyone has got very complacent, but we only need one hot summer in three jurisdictions together, or a major unexpected outage at a big coal plant, and we've got a real resource adequacy issue right on top of us," she said.
A second recommendation was to fast track large-scale renewable energy hubs to support vast renewable power generation at an even lower price point—a direction which has gradually made progress with a recent proposal for the world's largest, $95 billion renewable energy hub in Western Australia.
A third but equally critical suggestion was to address underlying technical constraints imbued in the nation's energy infrastructure, namely, maintaining grid inertia and stabilising grid frequency.
Spanish Judge Seeks Tax Fraud Trial for Pop Singer Shakira
Colombian singer Shakira visits Tannourine Cedars Reserve, in Tannourine, Lebanon on July 13, 2018. (Jamal Saidi/File/Reuters)
MADRID—A Spanish judge has seen "sufficient evidence" for Colombian singer Shakira to face trial for tax fraud, a court document released on Thursday said.
Judge Marco Jesus Juberias has wrapped up a pre-trial investigation of allegations by prosecutors that the singer failed to pay up to 14.5 million euros ($17.2 million) in tax on income earned between 2012 and 2014. It is a preliminary step before a trial is set.
"The documents (…) annexed to the lawsuit are sufficient evidence of wrongdoing to continue with the proceedings," the judge said in the court document.
While prosecutors say Shakira was living in the region of Catalonia during those years, her representatives argue she did not live in Spain until 2015 and has met all of her tax obligations.
Shakira's representatives in Spain said in an emailed statement on Thursday that the court document was an "expected step in the process" and that the singer's legal team "remains confident and fully cooperative with the judiciary and will not comment further."
The 44-year-old singer and the FC Barcelona defender Gerard Pique have been together since 2011 and they have two children.
By Emma Pinedo
Italy Wins Rematch With US in Men's Olympic Water Polo
TOKYO—Francesco Di Fulvio and Italy won the 2019 world championship in men's water polo, establishing themselves as gold medal contenders for the Olympics. Then the coronavirus pandemic arrived.
A year after the Games were supposed to occur, Di Fulvio sees a wide-open competition in Tokyo.
"We are the same team. We do the same play, the same game," he said. "But now, in Tokyo 2020, maybe, here can win, in my opinion, six, seven teams. They improve their game. We did the same. So I think there will be nice games."
Italy played one of those nice games Thursday against the United States, rallying for a dramatic 12–11 victory. Di Fulvio scored five times as the Italians jumped over the Americans in Group A with five points after playing to a 6–6 draw against Greece on Tuesday.
Five years after Serbia won gold at the Rio de Janeiro Olympics as the reigning world champion, there is no superpower towering over the 12-country field in Tokyo. Just a ton of possibilities.
"I've never seen eight teams, nine teams strong that can win medals," Italy coach Alessandro Campagna said. "So every match is a fight, every match."
Campagna's team is certainly among those medal contenders. Italy is seeking its first Olympic title since 1992 and No. 4 overall. It won silver in 2012 and bronze in Rio.
The United States finished 10th in Brazil, but it picked up some momentum with a runner-up finish in this year's World League Super Final that included a 10–8 victory over Italy. It then won its first two games in the Olympics against Japan and South Africa.
Looking to strengthen its position for a possible berth in the quarterfinals, the U.S. scored the first four goals against Italy and led 11–9 with 5:22 left. But it couldn't hold on.
"I think that we should win the game," U.S. coach Dejan Udovicic said. "We got a few times to conclude the game and we didn't and they punished us."
Di Fulvio tied it at 11 with a penalty shot with 2:22 left, and Nicholas Presciutti got the game-winner when he converted a rebound with 1:40 to go. The United States had one last chance in the closing seconds, but turned it over.
"At the end we had the power, we had the concentration and we had the passion to wait for the right moment to go in front," Campagna said.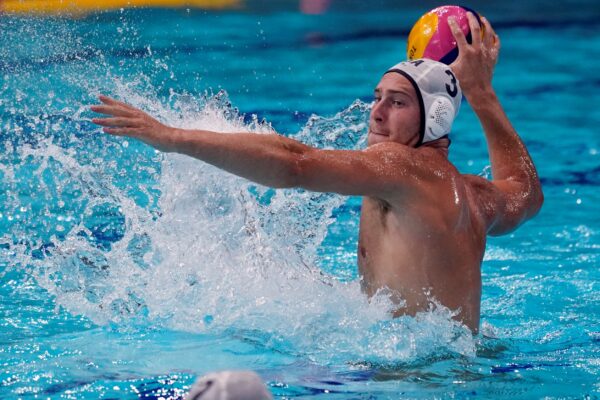 The United States still appears to be in a strong position to advance, but it closes group play with games against Hungary on Saturday and Greece on Monday.
"I think once you get to the quarterfinals, I think anybody can beat anybody," U.S. goaltender Drew Holland said. "There's lots of good teams and it's the Olympics and we're getting kind of to the nitty-gritty point. But again, build through the group play stage and be playing our best water polo for the crossover."
Croatia also got an important win, beating Montenegro 13–8 behind three goals from Loren Fatovic. Croatia, which won gold in 2012, was coming off an 11–8 loss to Australia on Tuesday.
Croatia faces Serbia on Saturday in a rematch of the 2016 Rio final.
"After our last game, against Australia, we analyzed our mistakes and we played a lot better today," Croatia goalkeeper Marko Bijac said. "We need to continue like this and try to be even better in our next match."
Hungary, Spain, Greece, and Serbia also won. Hungary routed winless South Africa 23–1, and Spain moved to 3–0 with a 16–4 victory over Kazakhstan. Greece beat Japan 10–9, and Serbia topped Australia 14–8 in the last game of the day.
By Jay Cohen