Democrat Senator Joe Manchin to issue bipartisan resolution to reinstate dress code
Sen. Joe Manchin, D-W.Va., is preparing to issue a bipartisan resolution next week that would reinstitute the Senate's dress code, after Senate Majority Leader Chuck Schumer, D-N.Y., relaxed the rules last weekend.
The resolution would revert the dress code back to requiring senators to don coats, ties or business attire while on the Senate floor.
"Next week, Senator Manchin intends to file a bipartisan resolution to ensure the Senate dress code remains consistent with previous expectations," a spokesperson for Manchin's office told Fox News Digital in a statement Friday.
The dress code was called into question as Sen. John Fetterman, D-Pa., continued his saga of casual attire, dressed down in basketball shorts, a hoodie, or a collared shirt for business in the upper chamber. 
FETTERMAN DRESS CODE FAIL BEGS BIG QUESTION ABOUT AMERICA'S STEEP DECLINE
Meeting with Ukrainian President Volodymyr Zelenskyy was no exception, as Fetterman sported shorts, a short-sleeved shirt and tennis shoes on Thursday.
Schumer lowered the attire standards to appeal to the freshman Democratic senator, who would otherwise not be allowed to do business on the Senate floor with the previous dress code. Meanwhile, visitors and others entering the Senate chamber must still adhere to its dress code.
Fetterman has bypassed the legislative body's dress code rules thus far by casting his vote from the doorway of the Democratic cloakroom or the side entrance, ensuring his vote was recorded before discreetly departing.
CRITICS DRESS DOWN SENATE 'PATHETIC' DECISION TO AXE FORMAL DRESS CODE: FETTERMAN MUST BE 'VERY FRAGILE'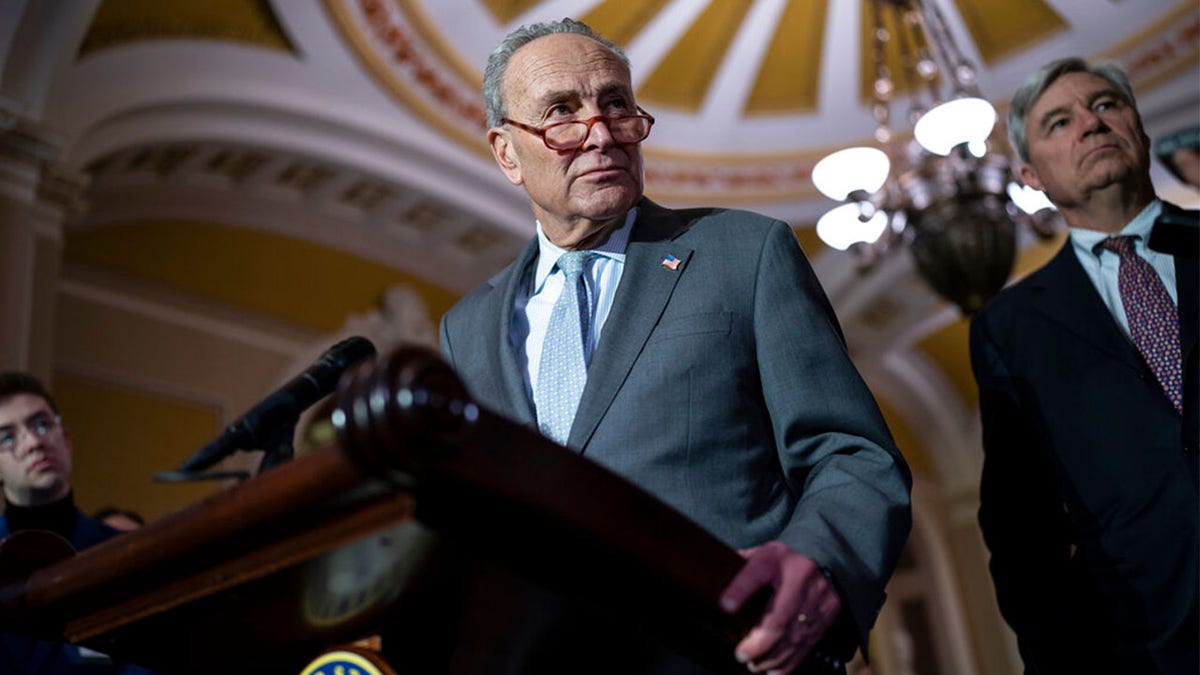 Capitalizing on the uproar from lawmakers, Fetterman also announced he was making merchandise on X, formerly known as Twitter.
"We can all agree: Nobody should take fashion advice from me," he wrote Tuesday. "But in case you want to, new merch dropping soon."
Earlier in the week, Sen. Rick Scott, R-Fla., led a letter with 46 other GOP senators calling on Schumer to restore the dress code. The Republican coalition said allowing informal clothing on the Senate floor "disrespects the institution" and expressed "resolute disapproval" of Schumer's decision.
FETTERMAN WEARS CASUAL SHORTS TO SENATE FOR MEETING WITH ZELENSKYY, DAYS AFTER DRESS CODE DROPPED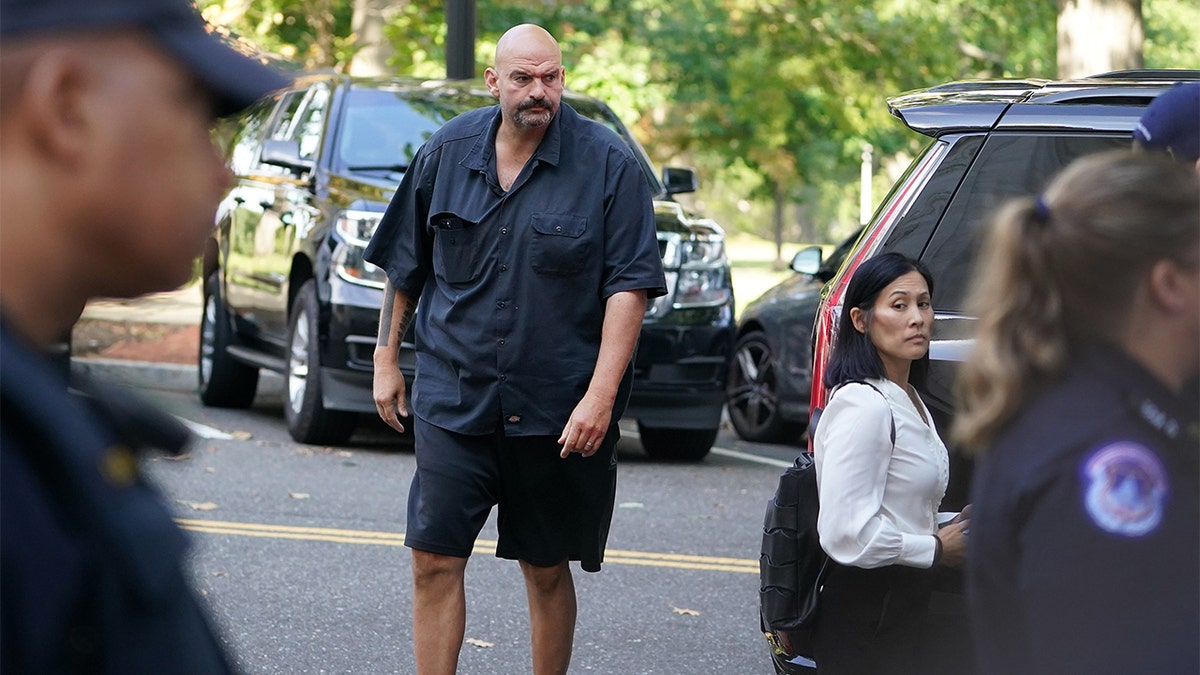 CLICK HERE TO GET THE FOX NEWS APP
"The world watches us on that floor, and we must protect the sanctity of that place at all costs," the senators wrote.