Conte, Leonardo SpA and the U.S. Embassy behind the Election Data Switch fraud to take out Trump
"The Italian Government and Prime Minister Giuseppe Conte are directly involved in the electoral fraud that affected the American elections leading to Joe Biden's pending illegal victory."
---
Editor's Note: What follows is an article purportedly written by "Riccardo Corsetto" sent to NOQ Report through a media contact with Nations in Action. We have not independently verified it but felt it was necessary to put out there considering the late hour in this election cycle.
---
According to US investigative sources working here in Italy since 18 November 2020, it was the US Embassy in Rome who coordinated the data manipulation of votes cast for President Trump to Joe Biden, with the technical complicity of Leonardo SpA, a company that is 31% owned by the Italian Government and generates more than half of its multi-billion USD annual revenue from its US based subsidiary. Leonardo DRS whose chief executive officer, William Lynn III, was formerly the undersecretary of defense during the Clinton Administration. Leonardo DRS is actively pursing a public listing on the NYSE in 2021.
Leonardo SpA, formerly known as Finmeccanica underwent a name change in January 2017. According to individuals who carried out the data switch operation under the direction of US intelligence officials in the American Embassy, they utilized one of Leonardo's advanced military spec (cyber warfare) satellites to transmit manipulated votes back to Frankfurt servers and on to the United States, as reported by the journalist Cesare Sacchetti. Leonardo S.p.A. it is the largest industrial company in Italy and is active in the fields of defense, aerospace and cyber security. The largest shareholder is the Italian Ministry of Economy and Finance, which owns a share of approximately 31%.
Leonardo-Finmeccanica merged the activities of previously controlled companies such as AgustaWestland, Alenia Aermacchi, Selex ES, OTO Melara and Wass. Leonardo is the tenth largest defense company in the world and the third largest in Europe with revenues from the defense sector representing 68% of its annual revenue. The company is listed on the FTSE MIB index of the Milan Stock Exchange. The company is structured in five operational divisions: Helicopters, Aircraft, Aerostructures, Electronics and Cyber Systems for Security and information. In Fiscal Year 2020, the US Government awarded nearly $1B in cyber security, intelligence and defense contracts to Leonardo SpA. The former chairman of Leonardo is Gianni De Gennora who left Leonardo in May 2020.
---
Smells like FREEDOM. Order Founders Blend Organic Coffee from Freedom First Coffee. Use "NOQ" as the promo code for 10% off!
---
Leonardo SpA Chief Executive Officer Alessandro Profuma, a former banker who in October 2020 was condemned for the scandal of Banca di Monte Paschi di Siena. Alessandro Profumo was appointed by the Gentiioni Government and reconfirmed by Prime Minister Giuseppe Conte. The same Profuma was recently sentenced to six years for banking irregularities by Italian courts.
One of the board of directors of Leondardo SpA (2017) was Professor Guido Alpa, a former law partner of Giuseppe Conte in Rome.
Prime Minister Giuseppe Conte in recent days had been the subject of press articles about plans to establish private intelligence agencies.
The involvement of the Italian Government through Leonardo SpA
The Conte Government is believed to have played a key role in the international coup that would have compromised President Donald Trump's reelection.
Switzerland has recently come under heavy accusation of complicity in the alleged cyber coup, as claimed by Neal Sutz, a Swiss-American blogger, who denounced Switzerland's active role in US presidential fraud.
Scylt, Swiss software linked to Dominion Voting Machines
It all starts with Scylt, denounced Neal Sutz, a software purchased by the Swiss national postal service , which is directly implemented in Dominion Voting Machines at the center of the US election scandal, directly linked to the tycoon George Soros.
According to Sutz, Switzerland never informed the Trump Administration of the serious flaws in the Scylt software, well known to the Swiss Government, and added that it had evidence of the plot that President Trump's lawyers would acquire.
According to local sources with direct knowledge of these events reporting to Nations in Action, the US nonprofit for election integrity and public governance transparency, the manipulated data was transmitted from Frankfurt to Rome via the US Embassy in via Veneto, according Rome the central role in the alleged international election plot to overturn the ballots cast by American citizens for the next President of the United States thereby creating a constitutional crisis.
On the night of 3 November (in the United States) – approximately 8 o'clock in the morning Italian time – the counting of votes was simultaneously suspended in a number of key battleground states, as shown by some official videos taken from the closed circuit of the Atlanta polling station and which we have documented extensively in this newspaper.
At that point while the fraud was already widely initiated, the Leonardo SpA IT hackers realized that "Trump stood above Biden for a very large and unexpected number of votes" so much so that manipulation was in vain and not enough to make him lose.
U.S. President-Elect Joe Biden Sicilian born Igzanio Moncada, CEO of FATA SpA, a wholly owned subsidiary of Leonardo SpA, is believed to be a bridge between some secret services and the Italian Beijing Business Association, the Italian Iran Business Association and the Italian Qatar Business Association. It has been stated that Moncada may be a key figure in the eight month planning of the election hacking in Italy.
Senior US Embassy personnel in Italy reportedly gave the order to act, coordinating the hacking and developing "new algorithms", states a key witness of the fraud, to secure a win for the democrat candidate Joe Biden.
The role of the US Embassy in Rome
We would not advance this story if it had not come from a former member of the world's largest cyber warfare aerospace and defense conglomerate based in Italy. The US Ambassador to Italy is Lewis Eisenberg, very critical of President Trump's military disengagement in the world and who is very close to the neoZionist lounges connected to the Goldman circuit.
Three senior officials from the US intelligence community, landed at Leonardo da Vinci Airport in Fiumicino several days prior to the November 3rd 2020 election in the US. According to a former CIA agent, the three intelligence operatives were housed at the U.S. Embassy in Via Veneto to coordinate hacking operations during election count suspension from November 3-4.
---
---
COVID-19 lockdowns are taking down an independent news outlet
Nobody said running a media site would be easy. We could use some help keeping this site afloat.
Colleagues have called me the worst fundraiser ever. My skills are squarely rooted on the journalistic side of running a news outlet. Paying the bills has never been my forte, but we've survived. We have ads on the site that help, but since the site's inception this has been a labor of love that otherwise doesn't bring in the level of revenue necessary to justify it.
When I left a nice, corporate career in 2017, I did so knowing I wouldn't make nearly as much money. But what we do at NOQ Report to deliver the truth and fight the progressive mainstream media narrative that has plagued this nation is too important for me to sacrifice it for the sake of wealth. We know we'll never make a ton of money this way, and we're okay with that.
Things have become harder with the coronavirus lockdowns. Both ad money and donations that have kept us afloat for a while have dropped dramatically. We thought we could weather the storm, but the resurgence of lockdowns that mainstream media and Democrats are pushing has put our prospects in jeopardy. In short, we are now in desperate need of financial assistance.
The best way NOQ Report readers can help is to donate. Our Giving Fuel page makes it easy to donate one-time or monthly. Alternatively, you can donate through PayPal as well. We need approximately $17,300 to stay afloat through March when we hope the economy will be more open, but more would be wonderful and any amount that brings us closer to our goal is greatly appreciated.
The second way to help is to become a partner. We've strongly considered seeking angel investors in the past but because we were paying the bills, it didn't seem necessary. Now, we're struggling to pay the bills. This shouldn't be the case as our traffic the last year has been going up dramatically. June, 2018, we had 11,678 visitors. A year later in June, 2019, we were up to 116,194. In June, 2020, we had 614,192. In November, 2020, we hit 1.2 million visitors.
We're heading in the right direction and we believe we're ready talk to patriotic investors who want to not only "get in on the action" but more importantly who want to help America hear the truth. Interested investors should contact me directly with the contact button above.
As the world spirals towards radical progressivism, the need for truthful journalism has never been greater. But in these times, we need as many conservative media voices as possible. Please help keep NOQ Report going.
---
---
Join fellow patriots as we form a grassroots movement to advance the cause of conservatism. The coronavirus crisis has prompted many, even some conservatives, to promote authoritarianism. It's understandable to some extent now, but it must not be allowed to embed itself in American life. We currently have 8000+ patriots with us in a very short time. If you are interested, please join us to receive updates.
---
View the Latest Federal News on the Federal Inquirer.
National Gallery of Australia Returns Stolen Art to India
The National Gallery of Australia (NGA) will repatriate 14 works of art from its Asian art collection back to the Indian government.
The thirteen works were purchased from New York-based antiquity dealer Subhash Kapoor, who is currently in prison awaiting trial for running an international smuggling racket. One was acquired from art dealer William Wolff.
The repatriated art includes six sculptures, six photographs, a brass processional standard, and a painted scroll.
The decision comes after years of research, due diligence, and a change in approach to the legal principles and ethical considerations behind its collections.
"This is the right thing to do, it's culturally responsible, and the result of collaboration between Australia and India," NGA Director Nick Mitzevich said in a statement (pdf). "We are grateful to the Indian Government for their support and are pleased we can now return these culturally significant objects."
Mitzevich told the AAP that the physical handover would be negotiated over the next few months while considering COVID and the ability to travel.
The gallery introduced a provenance assessment that involves taking steps to remove and return items considered likely stolen, illegally excavated, illegally exported from a foreign country, or unethically acquired. Two independent reviews by former High Court Justice Susan Crennan AC QC helped the process.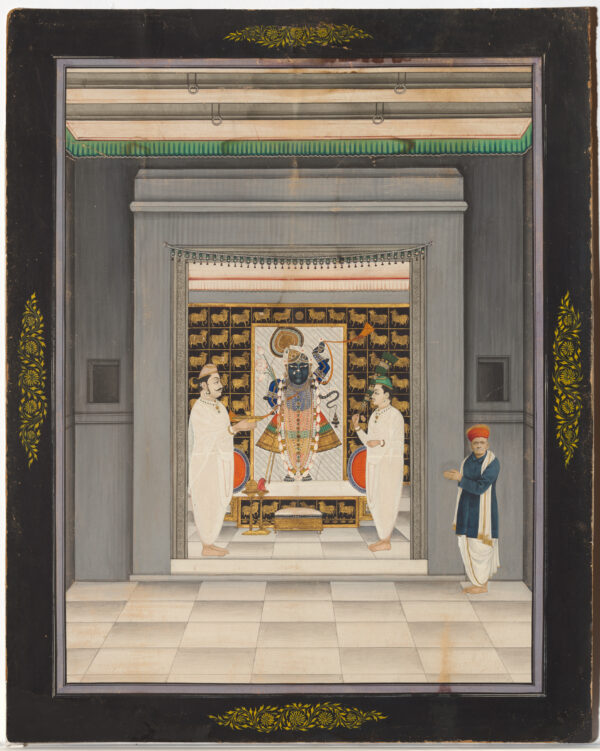 Three additional sculptures have been removed from its collection as the gallery determines their place of origin before they are also repatriated.
Mitzevich said their action demonstrated the gallery's commitment to being a leading figure in the ethical management of art collections.
"With these developments, provenance decision-making at the National Gallery will be determined by an evidence-based approach evaluated on the balance of probabilities, anchored in robust legal and ethical decision-making principles and considerations," he said.
The Indian High Commissioner to Australia Manpreet Vohra welcomed the decision and said the Indian government was extremely grateful for Australia's "extraordinary act of goodwill and gesture of friendship."
"These are outstanding pieces: their return will be extremely well received by the Government and people of India," Vohra said.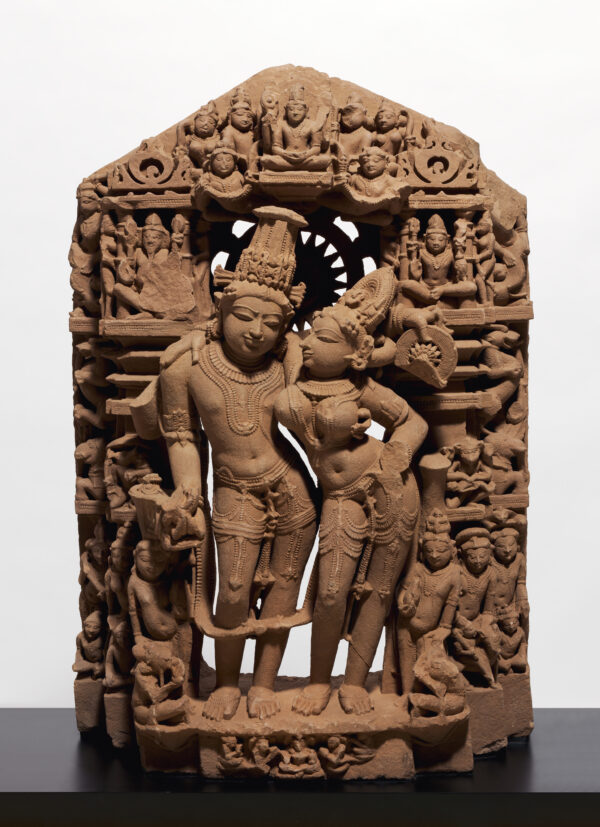 This is the fourth repatriation by the gallery to the Indian government. Following this move, it will no longer hold any works bought from Subhash Kapoor.
The NGA is still in the process of recovering some of its financial losses due to buying Kapoor's smuggled works of art.
In 2014, it filed documents to the Supreme Court of New York on the purchase of a stolen bronze sculpture 'Shiva as Lord of the Dance (Nataraja)' and was later awarded $11 million in compensation.
Minnesota Woman and Christian Missionary has Legs Amputated After Taking Pfizer Jab – May Also Lose Her Hands — GoFundMe Account Set up
Renewables Push Could Blackout Australia Without Total Grid Reform
A total reform to Australia's grid is urgently needed, or else the transition to renewables could spell disaster for energy security, says the government's Energy Security Board.
The board told state and federal leaders at the National Cabinet on Wednesday that Australia's accelerated conversion from coal to wind and solar had to be accompanied by a total overhaul to the nation's energy grid.
"This isn't just a tweak around the edges," said Energy Security Board Chair Kerry Schott. "It's about a whole redesign of the national electricity market."
This comes as both Victoria and New South Wales released their own plans to reach net-zero earlier this year, with premiers for both states having to face the Energy Security Board as it addressed Australia's difficult challenge in safely transitioning to solar and wind power.
"It's something we have to do to confidently embrace Australia's energy future while reducing the risk of price shocks and blackouts."
This year alone, Australia experienced the brunt of blackouts and price spikes on numerous separate occasions.
In May, a fire at the Callide coal-fired power station and a lack of backup generation saw lights go out for 400,000 Queenslanders.
Also, in May, Australasia's largest aluminium smelter was forced to power down five times in two weeks after the smelter couldn't afford to pay for electricity after planned, and unplanned coal plant outages sent energy prices soaring—on one occasion exploding by 18,000 percent.
Following the outages, which were exacerbated by cold weather, Australians were left wide-eyed in June after their electricity bills showed average energy costs had almost tripled compared to the same month last year.
But signs of instability were starting to show even earlier with the shutdown of Victoria's Hazelwood coal plant in 2017, and the exit of 1,600 megawatts which had supplied power to meet 25 percent of Victoria's electricity needs, and around 8 percent of the entire National Electricity Market.
The resulting disruption was felt across Australia's east coast, with average energy prices shooting up by 85 percent for Victoria, 63 percent for New South Wales, 53 percent for Queensland, and a further 32 percent for South Australia.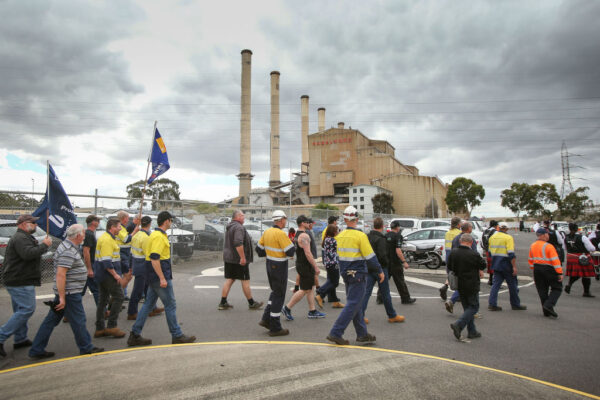 Schott recommended Australia's path to emissions-free energy be bolstered by a series of significant reforms, one of which was to reinforce Australia's fleet of reliable energy generation and storage.
"We have had a very mild summer, and everyone has got very complacent, but we only need one hot summer in three jurisdictions together, or a major unexpected outage at a big coal plant, and we've got a real resource adequacy issue right on top of us," she said.
A second recommendation was to fast track large-scale renewable energy hubs to support vast renewable power generation at an even lower price point—a direction which has gradually made progress with a recent proposal for the world's largest, $95 billion renewable energy hub in Western Australia.
A third but equally critical suggestion was to address underlying technical constraints imbued in the nation's energy infrastructure, namely, maintaining grid inertia and stabilising grid frequency.