Coca-Cola funds LGBTQ youth event at Smithsonian showcasing 'Indigiqueer' fashion
The Coca-Cola Foundation is funding an LGBTQ youth event at the Smithsonian's National Museum of the American Indian featuring "Indigiqueer" fashion designers. 
The online event this Thursday hosted by the Washington, D.C., museum, titled, "Youth in Action: Wearing Our PRIDE," will feature the co-founders of the fashion brand Indi City and other Native fashion designers.
"Fashion is often used to confirm identities, challenge social structures, and display personalities. Discover the joy of fashion in our conversation celebrating PRIDE month," the event description on the Smithsonian website reads. 
"Program generously supported by The Coca-Cola Foundation," it added.
BELK SELLING TRANSGENDER PRIDE SHIRTS FOR TODDLERS: 'SO HAPPY TO BE ME'
The panelists will include Angel Aubichon and Alex Manitopyes, who are described as "Indigiqueer" designers who create fashion accessories "inspired by their ancestral roots." 
"In 2017, they became the first global Indigenous designers to incorporate wearable technology into traditional regalia," the Smithsonian's description reads. "Their first piece, a woman's traditional outfit called The Matriarch Speaks, was exhibited in Calgary, Ottawa, and Shenzhen, China."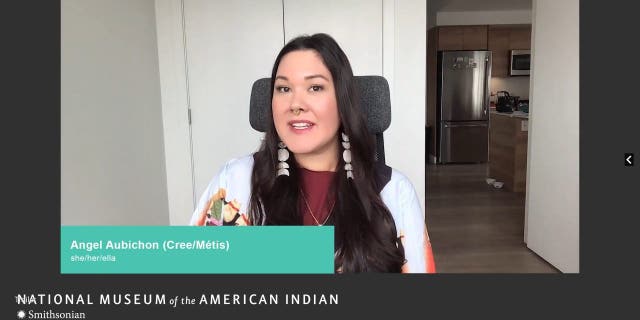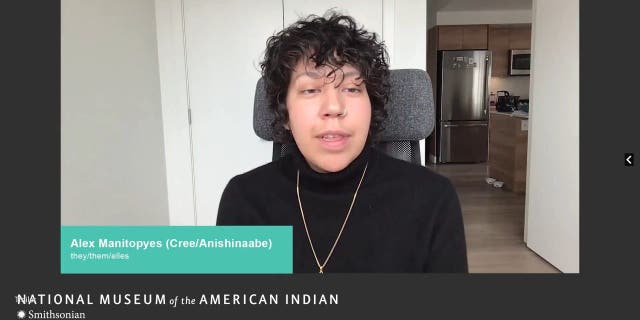 Panelists will also include Sean Snyder and Adrian Stevens, who are described as "professional two-spirit artists and cultural consultants" based near Las Vegas.
The discussion will be moderated by Vogue style writer Christian Allaire, who grew up on the Nipissing First Nation reserve in Ontario, Canada, according to the event description.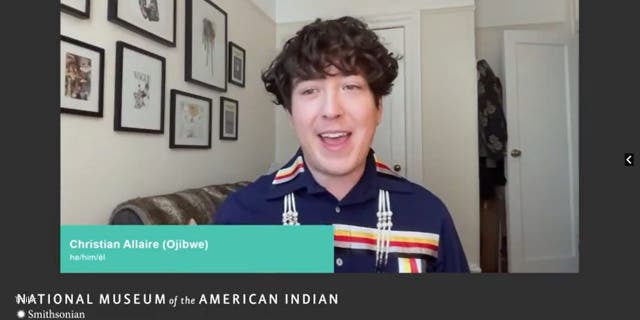 Allaire is featured in a video preview of the event saying he doesn't like to leave the house without wearing at least "one piece of bead work."
"Always bead work every day of my life, 365 days a year," he says in the video.
Thursday's event is part of the museum's "Youth in Action: Conversations about Our Future" series, which features "young Native activists and changemakers from across the Western Hemisphere who are working towards equity and social justice for Indigenous peoples," the website states.
A museum spokesperson told Fox News Digital that the Coca-Cola Foundation is funding the "whole series."
Will Hild, the executive director of Consumers' Research, a conservative-leaning nonprofit, said companies like Coca-Cola need to "get out of the game of politics."
"Coca-Cola has a long track record of going Woke to hide their misdeeds, which include ties to slave labor in China and its contribution to the growth in childhood obesity, so it's no surprise to see they're pushing this latest campaign targeting kids in the progressive ideological agenda," Hild told Fox News Digital. 
"Instead of focusing on their customers, they're sponsoring 'youth' pride events. It's time for companies to get out of the game of politics and put the emphasis back on producing quality goods and services for consumers," he said.
Coca-Cola did not respond to Fox News Digital's request for comment.