Climate Activists Who Defaced Parliament Should Have Protested at Chinese Embassy: Aussie Senator
Members of an activist group who defaced Australia's Parliament House and the prime minister's Canberra residence, The Lodge, during a protest, do not care about climate change but instead want to "radically change" Australia's political system from democracy to communism, according to an Australian politician.
Nationals Sen. Matt Canavan told Parliament on Aug. 10, after Extinction Rebellion activists set fire to a pram and illegally spray-painted their message—"duty of care"—onto the walls of both buildings, that the protesters "don't want to change the climate" and that it is "not their goal."
"They're there to change our government, to change our democracy," he said. "They do not support democracy. They do not support our systems of government."
The senator from Queensland said that while Australians had the "right to protest and have their views heard," climate activists should have protested outside of the Canberra embassy of one of the world's biggest carbon dioxide emitters—China.
Research from earlier this year has shown that China alone emits more carbon dioxide in 16 days than Australia does in an entire year, with Beijing continuing to commission new coal-fired power stations unabatedly.
"If those protesters were serious about changing the climate and reducing emissions, they would have walked down to the Chinese Communist Party embassy, just down the road, and protested against the biggest carbon emitter in this place," he said.
"But they don't do that, because a lot of those activists and some of the people in the Australian Greens kind of like communism. I reckon they're kind of in favour of it. That's why they're not protesting against communists."
Canavan said members of the Australian Greens had "abetted" the Extinction Rebellion protest and said they should "hang their heads in shame" for having any association with them.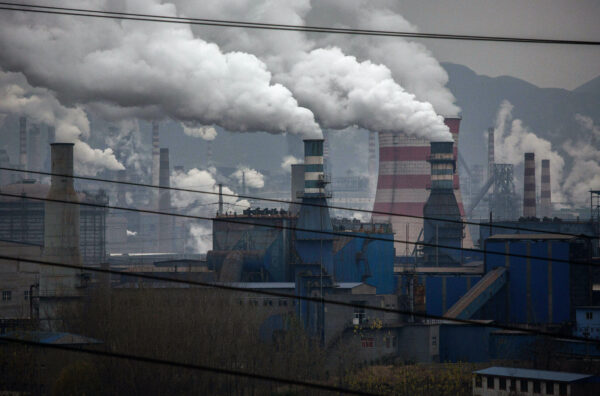 During question time, Greens Sen. Nick McKim did not declare support for the illegal graffiti, but he echoed the spray-painted message of what he called the "brave protesters" when asking Liberal Sen. Jane Hume, who was standing in for Environment Minster Sen. Sussan Ley, if the minister owed Australian children a "duty of care" to provide them with a safe climate into the future.
The offices of the leader of the Australian Greens in the Senate, Sen. Larissa Waters; and McKim did not immediately respond to a request for comment.
Meanwhile, Canavan noted that the Extinction Rebellion activists had no right to "come into the heart of our democracy and graffiti their own views on the front of the building, to the exclusion of Australians with different views."
"Anyone associating with these vandals and juveniles should be denounced, and anyone who does not denounce them deserves no respect in the Australian democratic political system," he said.
The Extinction Rebellion protest came after the United Nations' Intergovernmental Panel on Climate Change (IPCC) released a report that predicted global temperatures were almost certain to increase to exceed 1.5 degrees Celcius above pre-industrial levels.
Supporters of the activist group say they fear for the future of their children and grandchildren and want the Australian government to end fossil fuel use. The climate activists want Australia's emissions targets to achieve net-zero by 2025.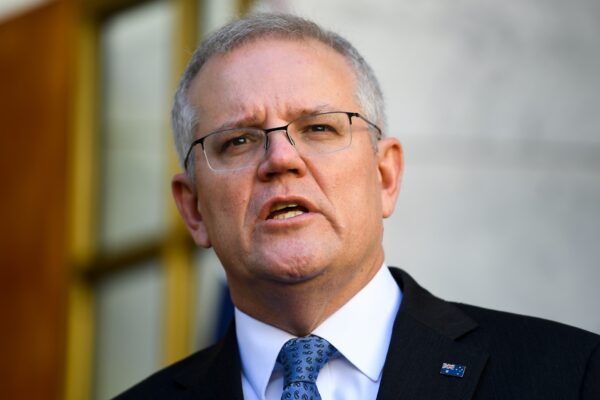 Meanwhile, Australian Prime Minister Scott Morrison on Aug. 10 defended his government's climate policies and addressed the IPCC report's predictions.
While noting that advanced countries like Australia must continue to do their part, he said, "We cannot ignore the fact that the developing world accounts for two-thirds of global emissions, and those emissions are rising. That is a stark fact."
He added, "It is also a clear fact that China's emissions account for more than the OECD combined."
The OECD (Organisation for Economic Co-operation and Development) consists of 38 of the world's most developed countries, including the United States, Canada, Australia, the United Kingdom, and most of Europe.
Morrison said Australia's emissions had fallen by 20 percent since 2005.