Several research projects and joint collaborations worth millions of dollars have been rejected by Adelaide University because of high-risk links to Beijing.
In its submission to a national inquiry into security risks affecting higher education last month, the university revealed it rejected projects on the basis of national interest or university reputation.
"As a leading Australian university in the fields of defence and cybersecurity, the University of Adelaide takes seriously its responsibilities towards foreign interference," a spokesman told The Epoch Times.
"Examples provided to the Parliamentary committee help to illustrate the quality of the University's due diligence and are the direct result of improved practices and oversight in relation to these issues."
One example was the rejection of a $3 million (US$2.3 million) project on advanced materials, which on the surface appeared to pose no risk as an Australian company was proposing it.
However, upon investigation, the university discovered finance for the project would be sourced from a Hong Kong-based company whose owners had links to China.
The university also denied another project on computer security and network robustness research which was proposed by a multinational company headquartered in Shenzhen. It was rejected due to concerns over the changing federal foreign policy.
The denial came at a "financially significant" cost to the university and had put staff employment contracts "in jeopardy."
The decision to refuse was a result of the university conducting its due diligence into these proposals and finding risks of serious nature that could not be "effectively mitigated or tolerated."
The submission also revealed it had rejected five proposed engagements with foreign universities since May 2020.
Some were rejected due to the proposed partner university's links to nuclear weapons research programs and the involvement in defence research.
It also noted that several of its staff members had requested advice as they had been approached to join talent programs.
"While international engagement and collaboration have been an enabler of success, the balance between international collaboration and the protection of sovereign interests has rarely before been so simultaneously important and fraught," University of Adelaide Vice-Chancellor Peter Høj said in the opening statement of the hearing (pdf).
"The university recognises that the environment in which international engagement can and does occur has fundamentally changed in very recent times," he said. "Where previously, universities were encouraged to become globally engaged, including through co-publications and setting up joint ventures with foreign universities, that is no longer an uncomplicated aspiration."
In contrast, Innovative Research Universities (IRU), a coalition of seven universities across Australia, called for action necessary to reduce and control risks while allowing continued prosperity through international research.
"This must be approached proportionately, recognising that the risks are associated only with a small subset of these arrangements and without compromising the enormous national benefit and gains from those remaining partnerships," IRU said in their submission to the inquiry in December (pdf).
In 2019, international research revenue added up to $483 million (US$370 million), rising 151 percent over a decade.
The U.S. was Australia's leading collaborator with 93,000 joint publications over 2015-20. This was followed by China with 74,000 publications, then the UK, Germany, and Canada.
"We must remain a leading part of the international research system," IRU said.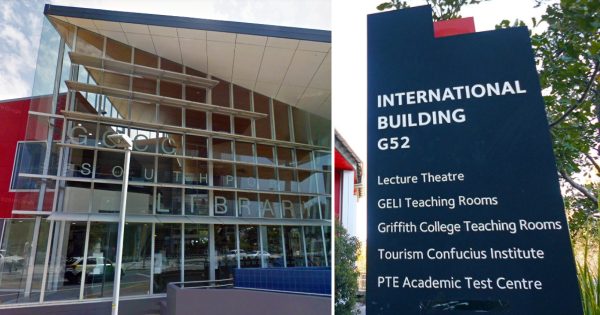 In its submission, IRU also recognised the risks associated with Confucius Institutes and the Thousand Talent program.
Three of the 12 Confucius institutes in Australia are at IRU universities that claim they have "undertaken due diligence" before and during the partnership agreements.
IRU members also said they are "managing risks" of the Thousand Talent program through internal processes.
"To date, there is no evidence that being part of the program has led any staff member to act against universities or Australian interests," the members said.
IRU members consist of Charles Darwin University, Flinders University, Griffith University, James Cook University, La Trobe University, Murdoch University, and Western Sydney University.
Concerns of foreign interference undermining national sovereignty in Australian universities has grown exponentially in recent years.
In an address to the graduating students at Adelaide University on Monday, former defence minister Christopher Pyne warned of the growing risks of war with Beijing.
"Five years ago, I would've said that the possibility was very unlikely, now I would have to say that the possibility is more likely than it was then," he said.
"Not a cyberwar, but a real one involving loss of life, destruction of military platforms, with aggressors and defenders on different sides," Pyne said.