10 More People Charged Over Bristol Riot
Police have charged 10 more people on Friday in relation to a riot in Bristol in March that left 40 officers injured and police vehicles torched.
It brings the total number of people charged over the incident to 21, and 65 people in total have been arrested.
According to Avon and Somerset Police, all 10 people, who are due to appear before Bristol Magistrates' Court on July 2, were charged with riot.
Among them are 30-year-old Matthew O'Neill and an unnamed 25-year-old man, who were also charged with arson; and Indigo Bond, 19, who was also charged with outraging public decency.
The other seven are Shaun Davies, 44, Charly Pitman, 23, Francesca Horn, 24, Joseph Paxton, 29, Carmen Fitchett, 22, Richard Fox, 30, and a 26-year-old man from Bristol city centre.
Avon and Somerset Police said that nine of the previously charged people are due to make their first appearances at Bristol Crown Court on Tuesday.
On March 21, a "Kill the Bill" protest in Bristol against the Police, Crime, Sentencing, and Courts Bill turned into a violent riot.
The outside of the police station was vandalised. Videos show rioters breaking the windows of the station, and trying to knock over a vandalised police van. Some police vehicles and bins were set on fire later in the evening.
Police recorded assaults against 40 officers, as well as one member of the media.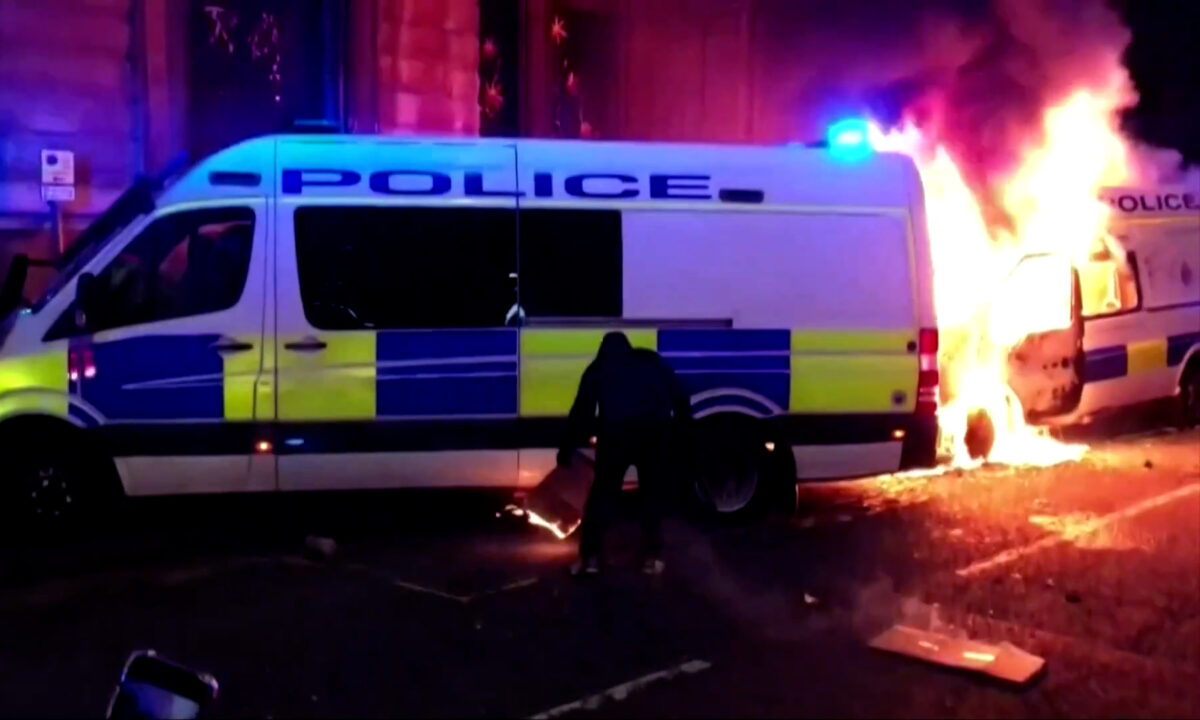 Police said the protest was hijacked by "a hardcore minority," while Home Secretary Priti Patel said the "thuggery and disorder" would "never be tolerated." Prime Minister Boris Johnson said the scene of officers "having bricks, bottles, and fireworks being thrown at them by a mob intent on violence" and property damage was "disgraceful."
After the riot, Chief Constable Andy Marsh said that a "huge police investigation" was to be launched, and that the costs to repair the damage and carry out the investigation were expected to "run into the millions."
The Police, Crime, Sentencing, and Courts Bill, which covers a wide range of policy areas, would give police new powers to "impose conditions on protests that are noisy enough to cause 'intimidation or harassment' or 'serious unease, alarm, or distress' to bystanders," and increase the sentence for damaging memorials to up to 10 years.
The bill was introduced after several disruptive Black Lives Matter and Extinction Rebellion protests caused road closures, disruption of newspaper printing, and vandalism of statues last year.